Your Step By Step Journey in Riga
Thinking about having weight loss surgery in a different country? Weight Loss Riga can help you with all the guidance and support you need. Contact us to learn more about how we can help you on your weight loss journey! From the moment you decide to change your life and lose the extra pounds, to the moment you're on the plane back home, Weight Loss Riga is by your side.
Contacting us is easy. You can email or telephone us, or simply complete the enquiry form on our website.
Once we have received your initial enquiry one of our patient coordinators will contact you without delay. The patient coordinator plays a vital role throughout the process and will be available by either email or telephone for the duration of your care, both before and after surgery. All necessary documentation will be emailed to you, together with a health questionnaire which needs to be completed.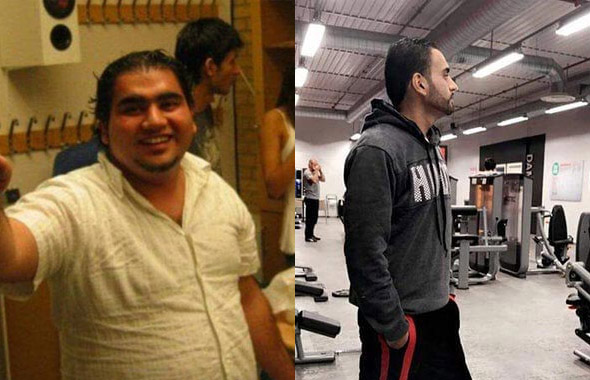 Once you confirm your further intentions and the health information questionnaire has been filled in, we send this form to Riga, to the doctors, who will assess the questionnaire. The doctors will confirm whether you are suitable for the procedure / surgery you want to have. If doctors confirm "Yes", we are ready to take you to the next step.
We will work together with you to agree a date for surgery. The aim is to do this promptly, usually within one to two weeks.
In general, the timescale we give for Gastric Sleeve and Gastric Bypass surgery is as follows; arrival in Riga on a Sunday. The following day you will have pre-operative examinations and a consultation with your surgeon. On Tuesday, the surgery will be performed. Most people will travel home on the Thursday.
For a Gastric Balloon procedure the usual schedule is as follows; arrival in Riga on a Sunday. The following day pre-operative examinations will be performed, you will have a consultation with your surgeon and the procedure will take place. By Wednesday you should be allowed to go home.
Once the date for surgery has been arranged, you will need to organize your flights and payment for the surgery. We will sign a Medical Travel agreement. As we recommend that you travel to Riga the day before your pre-operative examinations, we will arrange hotel accommodation for you.
It is our recommendation that a friend or relative travel with you and stay for the duration of your care for support. This person can stay with you in your room at the hospital. If you decide to travel alone, every effort will be made by our team to make you feel as safe and comfortable as possible.
Upon arrival at Riga International Airport (RIX) you will be escorted to a waiting taxi, which will drive you to the hotel. One of our colleagues will then come and welcome you and answer any questions you may have, in addition to giving any information we feel you may need. In some cases, patients may choose to go directly to the hospital. Most of the people choose to come the day before the examinations and tests for the operation, they can then spend the night either exploring Riga by themselves, or just to relax and enjoy the atmosphere of the hotel. The morning after, our colleague will pick you up again at the hotel and drive you to the hospital, where tests and examinations will take place. During your stay at the clinic our patient coordinator will make regular visits.
Each room at the clinic is private, in a pleasant and relaxing environment.
You will meet the surgeon and anesthetist, for a private consultation and for tests to be performed the day before the procedure itself. When you have undergone tests and surveys, you have a few hours free, you can take a walk outside.
After the surgery / procedure is complete, the recovery phase starts. Your doctor and medical personnel will monitor your recovery. Following surgery you may be back on your feet within a few hours or it may take slightly longer. You will be given a diet plan and have discussions with the doctor and nurses.
The journey home. As a follow up, we will be available to answer your questions after you have returned home. You will be given a prescription for vitamins etc. which can be collected from the chemist at the airport in Riga, which we recommend. Your GP will continue to print prescriptions for you when your medication runs out at home. We also recommend that you book an appointment with your doctor after returning home, for blood tests etc.
We hope you enjoyed your medical trip to Riga, and that you are ready for a new and better life with your new diet and gradually slimmer body.
Contacting us is easy. You can email or telephone us, or simply complete the enquiry form on our website.
Get in touch To Book Your Free 30min

Consultation
Check Your BMI
BMI Range
| | |
| --- | --- |
| Gastriс Sleeve | BMI 30+ |
| Mini Gastric Bypass | BMI 35+ |
| Gastric Bypass | BMI 35+ |
99,4% Patient Satisfaction
Considering weight loss surgery abroad?
Speak to some of our former patients
Contact Us To Learn more About Your Weight Loss Solutions!