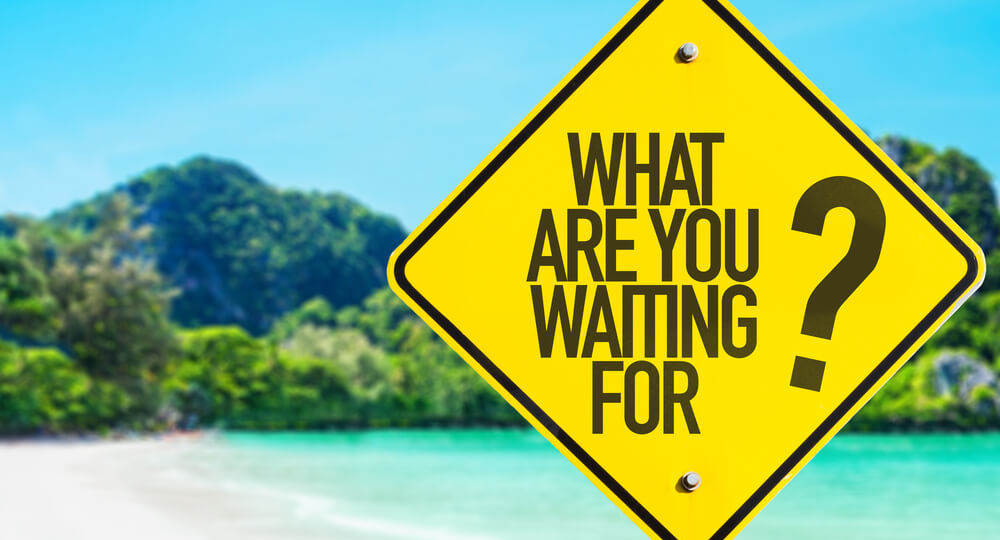 Are you wondering whether you should travel for weight loss surgery to a facility like Weight Loss Riga rather than wait for surgery on the NHS or pay for private treatment in the UK?
If you are obese or very overweight, you are at risk of serious weight-related health conditions which can severely impact on your quality of life and your overall lifespan. While we all know how beneficial it can be to shed extra pounds, lots of us find it difficult to lose that weight or to maintain the loss in the long term.
For many people, the ongoing struggle is just too much and they stop trying. For those who visit their doctor in the UK, the process to get referred for weight loss surgery can be time-consuming and stressful. Patients can only be treated on the NHS if they meet specific criteria which is quite exacting. Even when they do meet those criteria, they must wait for a long time for appointments to see a bariatric specialist, for tests, assessments and scans and then, finally for the surgery itself. For those who don't meet the criteria, the weight is even longer. Either they have to try to lose weight on their own without surgery or go to a private clinic for treatment. This is very expensive.
It's no wonder, then, that medical tourism is becoming a growing trend among overweight patients in the UK who want bariatric surgery. In fact, the number of people who decide to travel for weight loss surgery is increasing year on year.
What Is Weight Loss Surgery?
Weight loss surgery is sometimes called bariatric surgery. There are several procedures which fall under this category including the gastric bypass, the gastric band and the sleeve gastrectomy. All of these are procedures which, essentially, help the patient to lose their excess weight. All involve altering the way in which the body handles food. By reducing the size of the patient's stomach, less food is eaten and fewer calories are absorbed by the body. As a result, significant weight loss is possible in a relatively short space of time.
Why Do People Travel For Weight Loss Surgery Overseas?
There are numerous reasons why people travel for weight loss surgery overseas. For a start, the treatment is often cheaper than it is in the UK. In fact, there are so many people these days going abroad to have surgery that the phenomenon has its own name – medical tourism. Over the last ten years, this market has grown considerably, especially among people who want to have weight loss surgery. Here are just some of the reasons cited by patients for going abroad to have their treatment.
1. Affordability
It's a fact that healthcare is becoming more expensive in the UK for those who opt for private treatment. At the same time, NHS treatment is harder to obtain and involves long waiting times. Therefore, travelling overseas is a cheaper and more convenient option. As long as the patient chooses a country with high standards of care and a surgeon with excellent qualifications and experience, medical tourism represents good value for money.
2. Skilled Surgeons
While some people worry that overseas surgeons lack the necessary qualifications, skills and experience to perform bariatric surgery, this simply isn't the case. In fact, the majority of overseas bariatric surgeons are very well-regulated and highly skilled. Organisations exist to monitor those surgeons' practices and activities, so if you choose a reputable facility, you can be certain the quality of your healthcare will be high.
Additionally, gastric bypass operations and other bariatric procedures are quite new forms of treatment. In the UK, there are still relatively few of this type of operation carried out each year. However, overseas, many more bariatric procedures are performed annually. This means that specialist surgeons abroad have more experience and expertise. They can explain the procedure fully and minimise the chance of complications.
3.Rapid Treatment
In the UK, getting an NHS doctor's appointment in the first place can be no mean feat. Then, even if you meet the criteria for NHS bariatric surgery, you then have to wait for a specialist appointment, scans, tests and assessments before being put on a very long waiting list for surgery. The whole process could take months or even years. If you travel for weight loss surgery, you can be confident that the whole process will be speedy and efficient. There'll be no need to wait for weeks to be seen by a specialist bariatric surgeon or to go on a long waiting list for the surgery itself. You can have your surgery quickly and at a time that's convenient for you.
4. High-Quality Facilities
Some patients worry that if they travel for weight loss surgery overseas, they will receive their treatment in a poor quality, substandard healthcare facility. This certainly isn't the case. If you choose a reputable clinic, you will find you are treated in a high-quality facility with state of the art equipment and highly trained and experienced staff. You will also receive an outstanding level of attention and care from the healthcare staff, something which is often overlooked in UK NHS hospitals due to excessive time constraints and pressure on surgeons.
5. A Five Star Recovery
When you are treated overseas, you will recover in a five-star facility. You will benefit from fantastic amenities such as comfortable beds, single rooms, flat screen TVs, delicious meals and state of the art equipment. It's a far cry from a bed on a mixed ward in an NHS hospital.
6. Sightseeing Opportunities
Another benefit of travel for weight loss surgery overseas is that you will have the opportunity for sightseeing in a new place. Your trip doesn't need to be all about having surgery. The treatment itself only takes around two days. Therefore, you can take some time to visit the city in which you're being treated and explore the sights. After a follow-up appointment with your surgeon, you can then return home to the UK fully refreshed!
Is There A Downside To Travel For Weight Loss Surgery?
Primarily, there are benefits to going overseas to have weight loss surgery. However, there are a couple of negatives to bear in mind.
Firstly, if you don't bring a relative or friend along with you, you could be travelling on your own. This means that during the early days of your recovery you'll have nobody with you to help you out and keep you company. Another issue connected with overseas weight loss surgery is the fact you don't know the local people, culture or area. This makes it a little riskier. However, if you use a medical tourism company, you will have lots of reassurance when you buy your treatment package.
There are also some health and safety risks involved in travelling overseas for your treatment. An invasive procedure will have a longer recovery time. Therefore, travelling by aeroplane just a couple of days after you've had your surgery isn't recommended. However taking some time to heal in the city you've had your surgery in can help minimise any potential complication from travel!
How Can You Ensure High-Quality Weight Loss Surgery Overseas?
If you're considering whether to travel for weight loss surgery, it's important to follow these tips to ensure you get the level of care you need.
Carry out thorough research into the facility and the surgeon. All countries have their own standards which must be met by healthcare facilities and providers. These will be different from those in the UK. You should check your surgeon's qualifications and how the healthcare facility compares with ones at home. Checking with international accrediting organisations is always a good idea to ensure that you will be operated on at a reputable clinic. You should also check how many operations of this type your surgeon has performed and their rates of success. Ensure you have the treatment specified in writing along with all the costs including your surgery and supplies. You want to avoid an unpleasant surprise when the bill arrives.
Have your aftercare near home. Your bariatric surgery won't end with surgery – it is something you must maintain throughout your life. Therefore, you'll need support after your surgery. Bariatric surgery changes the way in which your body absorbs and processes food. You will need to make major dietary and lifestyle changes to avoid future weight gain or health problems. You will have to arrange for follow-up appointments in the long-term close to home to ensure a successful long-term outcome from your surgery. If you decide to travel for weight loss surgery, it won't be feasible to spend many months after your surgery overseas having your follow-up care.
Plan ahead for potential problems and language barriers. If you'll be having your treatment overseas and don't speak the local language fluently, you'll need to work out how you're going to communicate effectively with the surgeon and healthcare team. In the UK, there are often interpreters available to help out. Overseas, this may not be the case, and if there are translators available they may charge for their services. There may also be additional complications which arise unexpectedly after your treatment. As an example, your recovery may take longer than you anticipated and you may have to remain overseas for a longer period of time. You may also need to go back to the UK to receive advanced care if you develop a severe problem. You should also remember that there are risks associated with flying following invasive surgery such as DVT (blood clots) or pulmonary embolisms. You should take steps to avoid these complications when you're flying following your surgery. These include getting up and walking about every couple of hours, moving your legs when you're sitting down, staying well hydrated during the flight and wearing compression stockings.
Where Should I Have Bariatric Surgery Overseas?
If you are planning to travel for weight loss surgery, you are probably wondering which country you should choose for your treatment. The cost will probably be a major concern, especially if you can't afford to have private surgery in the UK or aren't eligible for NHS treatment. Private treatment of this type in the UK can cost as much as £15,000 depending on the facility, the type of surgery and any potential complications that arise. Meanwhile, overseas, those costs can be half or even less of that amount. However, remember that there is more to think about when choosing where to have your bariatric surgery than just cost alone. Remember to do your research well into the surgeon and the clinic so you can be sure of getting a good result and safe treatment.
Although many people think that overseas surgeons are less qualified and treatment abroad is of poor quality, this isn't necessarily the case at all. There are many countries like Thailand and India with low surgery prices and which offer an outstanding level of care in high-quality facilities. Even if you would rather stay closer to home, there are still many healthcare facilities in Europe, and especially in Eastern Europe, which offer excellent bariatric surgery in five-star facilities at a fraction of the cost of the same treatment in the UK without compromising on quality.
If you use a reputable medical tourism travel company, you can get a package deal which includes your accommodation, travel and treatment. All your expenses will be included, and you'll get a good value deal to enable you to get your surgery at a price you can afford. Even if you choose not to use a medical tourism company, you can still arrange flights, treatment and accommodation yourself at low prices to places like Riga, Latvia's Weight Loss Riga.
Should I Travel For Weight Loss Surgery?
It's clear that bariatric surgery has been proven to be effective and successful in treating people with obesity and improving their quality of life. If you are obese and are suffering from health problems due to your weight, you can enjoy a healthier, happier and longer life by having this surgery, whether at home or abroad.
If you aren't eligible for treatment on the NHS and can't afford private treatment in the UK, or if you don't wait to wait for months for your surgery, travelling overseas is the obvious option. As long as you do your research thoroughly, you should be very satisfied with the result of your overseas treatment. If you're looking for weight loss surgery and are contemplating whether or not you should travel abroad for it, Riga, Latvia is known for its stellar surgeons and caring atmosphere!
Weight Loss Riga promises to be there every step of the way on the path to getting your life back through weight loss surgery! Visit our homepage today in order to learn more about our facilities and to schedule a consultation with our patient coordinator, Mim Dickens.
---