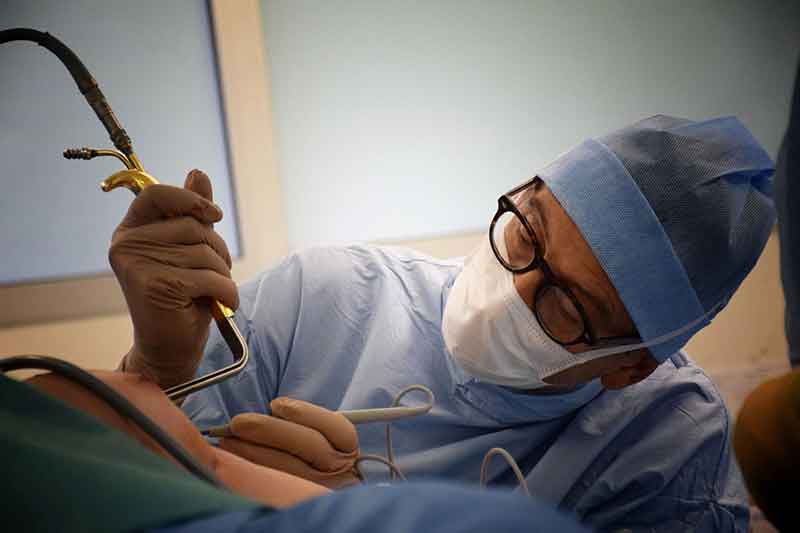 Photo: Philippe spitalier on Unsplash
Because weight loss and Latvia as search terms often come up together, let us take a brief look into Latvian bariatric surgery history and see, how long have surgeons been practicing it.
Weight loss surgery in Latvia
In their Report on Bariatric Surgery in Latvia, Guna Bilande, Maksims Mukans, and Valdis Pirags bring forth unique data about bariatric surgery in Latvia: "In 2015, there were 276 bariatric surgeries performed in Latvia, but in 2019, this figure has reached 593."
They also note that there has been a remarkable growth in weight loss surgery in Latvia between the years 2015 and 2018 "due to marketing activities in the UK and Scandinavian countries that have led to more foreign patients coming to Latvia for bariatric surgery services".
As to how long surgeons have been practicing weight loss surgery in Latvia, one professional stands out, and that is Dr. Igors Troickis, the leading bariatric surgeon in Weight Loss Riga. Twenty-five years ago he graduated as a general surgeon, gaining experience in the UK, Switzerland, France, etc, but also has over 12 years of experience in bariatric surgery, annually performing over 500 surgeries.
Bariatric surgery in Europe – a bite of history
Weight loss surgery in Europe began when in 1892, Swiss surgeon Dr. Cesar Roux performed the first gastric bypass. This procedure, however, was not intended for weight loss, but to treat patients who had gastrointestinal obstructions. The method was discontinued.
The first operation whose sole purpose was weight loss did not take place in Europe though, but in Minnesota, USA. The jejunoileal bypass became the forefather of today's gastric bypass.
1994, the first laparoscopic surgery took place, once again in the USA, but the method spread fast to Europe.
Pros of having your weight loss surgery abroad
Some of the main reasons for having weight loss surgery abroad are
Affordability. Prices in Latvia may well be as low as half off from those in the UK and Norway.
Short waiting time
Quality of service
Personal approach and confidentiality
Having a vacation before or after the operation.
Welcome to Riga
Of the total 593 bariatric surgeries performed in the year 2019, 78% were done for foreign patients only, states the Report on Bariatric Surgery in Latvia Being more famous and appreciated abroad than in your own country speaks out (sadly also about the economic situation in Latvia which often leaves the otherwise affordable operations not so accessible to local clientele).
Weight Loss Riga reviews speak volumes of the quality and friendliness of their services. "First rate service", "only good experiences", "level of service given was second to none", "perfectly choreographed", "it was awesome" etc. Or like Toni Gardiner from Scotland says: "first-class service, very professional and friendly. Ten stars from me!"

For all the reasons mentioned above, weight loss surgery in Latvia can only be highly recommended, both by us, but most importantly, by all the people whose lives it has changed for so much better!
---