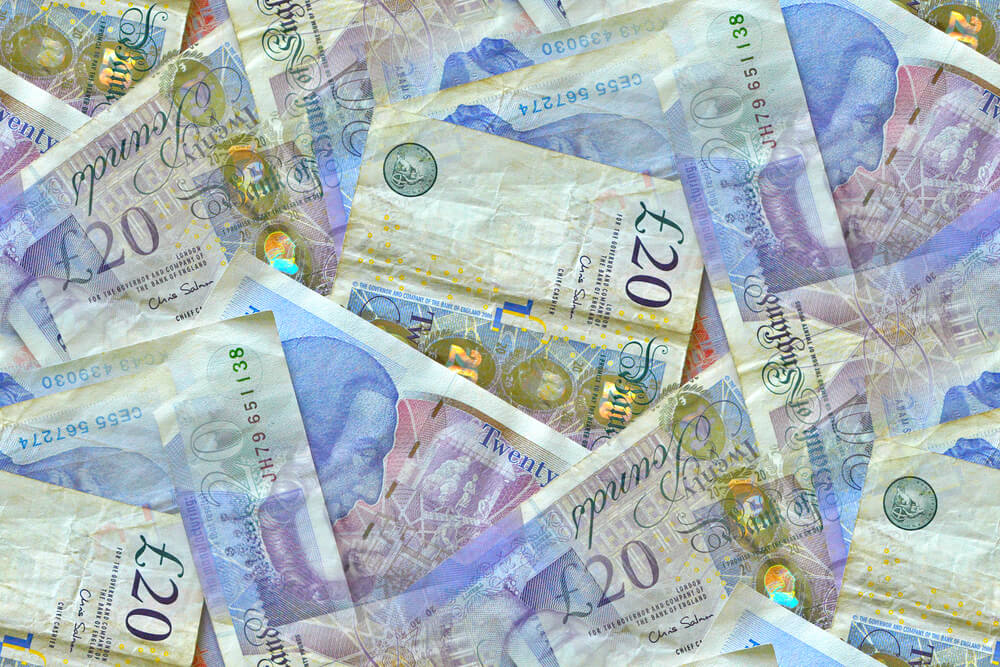 The Popularity Of Weight Loss Procedures In Europe
Bariatric surgery is more commonly performed in Europe than it is in the UK. In clinics across Europe, there are countless highly skilled and very experienced bariatric surgeons who have carried out a lot more weight loss procedures than their counterparts in the UK. The myth that surgeons outside the UK lack the qualifications to ensure high standards of care is now starting to dissipate as increasing numbers of people are seeing excellent results from their surgery abroad. The fear that weight loss surgery prices in Europe are so affordable because the hospitals are unsafe and unhygienic is entirely unfounded. In fact, patients returning from facilities like Weight Loss Riga in Latvia and other European countries report how safe, clean and even luxurious the premises were, and how impressive the standard of care they received was. It's clear that looking further afield to the mainland for more affordable weight loss surgery prices in Europe is a viable option. It's one that increasing numbers of obese people in the UK, disillusioned with the NHS, are considering. However, it's important to know what you're looking for when it comes to choosing a surgical facility in Europe and to be aware of what you're getting for your money.
The Expertise Of The Medical Team
It's always very important to research the clinic that you'll be choosing for your weight loss procedure and the qualifications of the medical team that will be caring for you. You want to be certain that you are choosing a team who are highly experienced and well trained with a background in performing the type of procedure that you have in mind. You should check that the doctors are accredited and approved to operate within the EU and that the nursing and support staff are also well-educated and experienced professionals who take the wellbeing and comfort of patients seriously. Here at Weight Loss Riga, we have a dedicated private Facebook page specifically so that the community of current, future and former patients can communicate their shared experiences and educate each other even more on what our facility's excellent surgeons have to offer.
What Is Included In The Cost?
To properly compare weight loss surgery prices in different facilities across Europe, you need to familiarise yourself with precisely what is covered by the costs that you pay. Some prices will only cover the procedure itself, and you will need to cover additional expenses such as accommodation, transportation and all of the costs associated with bringing a friend or family member with you for support. Others, meanwhile, will cover all aspects of your visit, including transportation and accommodation. The first question you need to ask your chosen provider is what other costs you'll need to cover on top of the price that you've been quoted or whether that's a fully comprehensive package. Many of the best clinics, such as those in Riga, Latvia, for example, specialise in offering comprehensive packages to patients from the UK which represent amazing value for money and the most convenient experience since minimal planning is required on the patient's behalf. Before you make your final decision of destination for your weight loss surgery, find out whether the following costs are covered or whether you'll need to pay for them separately:
Flights
Accommodation during your stay
Food and drink
Local taxes
Local transportation to and from the clinic
Follow up appointments and aftercare
Don't forget that there may be other costs incurred too which won't be covered in the cost of your surgery, such as airport parking for your car while you're away, the cost of caring for your pets while you're out of the country and the cost of visiting any attractions while you're visiting a European city. You may also need to bear in mind any lost earnings that you'll incur during your surgery and the immediate recovery period. It's important to add all of these costs together to determine the best value for money.
The Hospital Facilities
When considering weight loss surgery prices, you need to bear in mind the type of equipment and technology that will be used for your procedure. Will you be benefiting from the very best and most up to date surgical equipment available today? It's important to ask some key questions about this aspect of your treatment before making your final decision. When it comes to the quality of the hospital facility itself, you will need to be reassured that you will be able to benefit from high standards of accommodation. Will you have a private room with en suite facilities? Will you have access to state of the art amenities like Wi-Fi and flat-screen TVs? Most patients find that, in fact, the quality of facilities and amenities in countries like Latvia are outstanding and, in some cases, much better than they could have expected at hospitals in the UK.
What Type Of Weight Loss Surgery Will You Be Receiving?
There are several forms of weight loss surgery to choose from, and each has a different cost. Some of the various options open to you in European facilities include gastric band, gastric bypass and gastric sleeve surgery among others. The different treatments all work in different ways, and the weight loss surgery prices will vary depending on which one you opt for. In general, gastric band surgery will be considerably cheaper than more dramatic procedures like the gastric bypass, so it's important to bear this in mind too when choosing the correct procedure for your needs and for your budget.
The Country In Which You'll Be Treated
Different countries in Europe have different weight loss surgery prices, so you'll need to take a closer look at where you'd prefer to have your procedure carried out and the cost of that procedure in your country of choice. Although it can be tempting to simply opt for the destination with the lowest prices of all, it's worth bearing in mind that there are other considerations too which may be a factor in your final decision. For example, you may want to consider the length of the flight time to your destination – you may be uncomfortable travelling for extended periods after your surgery and may, therefore, prefer a shorter flight time. While destinations like Turkey and Cyprus may be popular for weight loss surgery, but the flight time is close to five hours. Meanwhile, there are other European destinations with much shorter flight times - but few come up to the same affordability as Latvia does. You may need to strike a balance between affordability and distance. This is one of the reasons why Eastern European destinations in the Baltic States like Latvia are becoming one of the top options for weight loss procedures since they are only around two and a half hours flight from the UK and also offer low weight loss surgery prices. Another thing to consider is whether you'd like to visit the country that you've chosen for a holiday. After all, your trip overseas needn't be solely about the surgery. One of the best things about travelling abroad to have your weight loss procedure is that you can take the opportunity to enjoy a mini-break in the destination of your choice. Many of the top destinations in Europe for bariatric procedures have a lot to offer visitors both before and after their treatment. It's a great opportunity to explore a new city and discover exciting attractions and cultural heritage. For example, patients choosing to visit Latvia for their weight loss surgery report that one of the aspects of their trip that was most memorable was the opportunity to find out more about this fascinating Baltic State and to discover the stunning architecture and historical attractions in its capital city, Riga. Therefore, assessing the tourist facilities at the destination of your choice is an important consideration.
Are There Any Alternatives To Having Weight Loss Surgery Overseas?
If you're worried about weight loss surgery prices in Europe, you might be wondering if there are any alternatives that you could explore. While there are a couple of other options, they may not be as cost-effective, or even as affordable. While there are non-surgical options such as changing your diet and taking more exercise, you have probably already tried all of them and found them ineffective in the long term. While both eating healthily and having a sufficiently active lifestyle are key elements in weight loss and maintenance, if you've reached the point where you're wondering whether bariatric surgery is right for you, you probably need something more effective to address your obesity problem. Another option is to wait for weight loss surgery on the NHS. While the NHS does offer bariatric surgery, the number of patients who are eligible for these procedures is relatively small and the waiting times are very long for surgery. While this is a path that you might want to consider going down, it is one that may lead to a large bump in the road to you achieving your weight loss goals in a timely and affordable manner. There are private clinics in the UK which offer bariatric procedures to obese patients, however their weight loss surgery prices are extremely high, and certainly considerably higher than the cost of going overseas for the same treatment. Evidence has shown that weight loss surgery in a private UK clinic can cost around double the price of that charged by a clinic like Weight Loss Riga in Latvia, for example. If money isn't an object for you, you can consider having your procedure in a UK private facility, but for many obese people that just isn't a financially viable solution.
Finding Affordable Weight Loss Surgery Prices In Europe
If you're ready to take advantage of the lower weight loss surgery prices in Europe, it's very important to do your research thoroughly before making your final decision. As you can see, there are several considerations to bear in mind as well as the overall cost. It's important that you don't simply base your decision on price alone. You must remember to add on any additional costs of travelling overseas for your treatment in order to determine the price for a fair comparison. You must also bear in mind the quality of the healthcare in the country and facility of your choice, and the skill, experience and qualifications of the surgical team who will be operating on you and caring for you after your procedure. There are plenty of resources to help you make a well-informed decision about which is the right European weight loss surgery clinic for you, but you must take responsibility for using that information to make your final choice. At the end of the day, you must find the right balance of cost and quality in order to determine the best overseas weight loss surgery clinic for you. However, when you look into all the options, you are likely to find that it's hard to beat the value for money that facilities like Weight Loss Riga in Riga, Latvia can offer you. With highly skilled and experienced surgeons on board and some of the lowest weight loss surgery prices in Europe, you can be confident that your procedure will not only be affordable but will be successful. If you're considering getting weight loss surgery abroad, let Weight Loss Riga be your site for weight loss surgery at affordable prices. Weight Loss Riga promises to be there every step of the way on the path to getting your life back through weight loss surgery! Visit our homepage today in order to learn more about our facilities and to schedule a consultation with our patient coordinator, Mim Dickens.
---