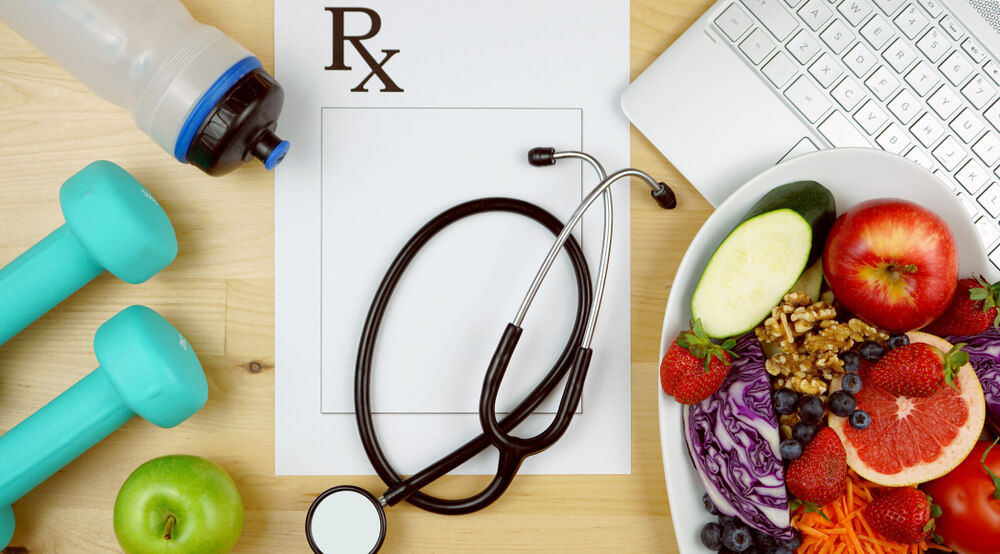 If you're planning to have bariatric surgery, you'll want to maximise your chance of a full and speedy recovery. The good news is that there are many things you can do to ensure that you get your life back to normal in as little time as possible once you've left a facility like Weight Loss Riga in beautiful Riga, Latvia.
In this piece, we look at the recovery process and offer seven expert tips to help you enjoy a more pleasant recovery period following bariatric surgery.
Recovering In Hospital
The first period of your recovery will begin in the hospital itself after you've had your procedure. When you have bariatric surgery, you'll spend around 2-5 days in hospital depending on the type of procedure you've had performed, any potential complications and whether you had laparoscopic or standard surgery.
During this early period, you'll be monitored closely by the hospital staff who will take your pulse, blood pressure and temperature regularly and encourage you to carry out a number of leg movement and breathing exercises before helping you to get out of the bed. Doing these activities will prevent any complications from developing, although if you experience any unexpected symptoms you should report them to the hospital staff. It's likely that you'll experience some pain where the incisions have been made however you'll be administered with some painkillers to reduce this discomfort.
Recovering At Home
Once you've been discharged from the hospital, you'll return home with specific advice and instructions regarding your diet and activity levels as well as details about precautions to take and symptoms that you should notify your doctor about. It's important to take things easy for some time after your surgery. Before you go into the hospital to have your procedure, you should put some preparations in place for when you return home from Riga, Latvia. Think about sleeping downstairs for a while if you have a two-storey property, and preparing some food for your freezer so that you won't have to think about cooking. It's helpful to arrange a friend or family member to help you out for the first few days of your at-home recovery. You'll also be given follow-up appointments to attend after your surgery. These will be at periodic intervals and it's very important to attend these to monitor your progress.
There are a number of activities that you must avoid for 3-6 weeks. These include any kind of heavy lifting (over 20lbs), doing pushing or pulling movements like vacuuming, pushing or carrying heavy loads and standing or sitting still for extended periods of time. There are, however, a number of activities that are recommended.
You should take short, frequent walks and gradually start to increase the distances you travel. Physical activity enhances your recovery, giving you increased energy. By the 6th week after your procedure, you should be walking for around 30-45 minutes daily. You should also drink a lot of water – up to 2 litres per day – to avoid dehydration. You should avoid driving until you've stopped taking any prescription drugs.
Caring properly for your wound is also important. You need to keep it dry and clean as this will allow speedier healing, although showering with soap then rinsing and drying thoroughly is recommended. Whenever possible, leave the wound uncovered unless it is oozing or starting to catch on your clothes. Avoid bathing until your surgeon has given you the green light to do so – this will probably be after around 3 weeks.
Although side effects are relatively rare after bariatric surgery, there are some symptoms to be aware of. If you notice any, contact your doctor immediately. They include:
A fever of over 100.5 degrees Fahrenheit
Swelling, redness, pain or pus draining from the wound
Difficulty breathing or chest pains
Vomiting or nausea lasting for over 12 hours
Redness, swelling or pain in the legs
Urinating less than 4 times over 24 hours
Pain which remains unrelieved after taking pain medication
There are a number of other symptoms which are normal:
Moderate bruising and swelling
Moderate to mild pain or discomfort
Numbness around the site of the incision
Itching skin
Nausea
These should subside within a short period of time, but if you're concerned talk to your doctor.
Expert Recovery Tips
Now that you know what is involved in recovering from bariatric surgery, you'll need to know how to improve your chances of a swift and positive experience. Here are seven expert recovery tips to point you in the right direction.
Tip 1: How To Avoid Nausea And Vomiting
Nausea and vomiting are commonly experienced after bariatric surgery. Nausea is often caused by feeling too full, chewing insufficiently, sensitivity to odours, pain medications, lack of food or dehydration. For a few days following surgery, nausea is especially common and may, therefore, be treated with prescribed antiemetics which may be given to you by your doctor following the procedure. In some cases, patients become so nauseous that they are unable to stay hydrated. In such circumstances, patients have to go to a hospital for IV fluids.
You can avoid nausea and vomiting after surgery by taking a few special measures. If you're finding odours overwhelming following your procedure, you can add a couple of drops of peppermint oil to a clean handkerchief and sniff it whenever you feel sick. You should also avoid scented lotions and perfumes, and ask somebody else to make your meals for you whenever possible. You'll also need to learn how to spot the signs that you're full. This will be hard at first, however, once you learn to eat very slowly things will become much easier.
If you're feeling too nauseous to drink water, try drinking fennel or peppermint tea, decaffeinated green tea or hot water and lemon. Sometimes, sucking cinnamon sticks relieves nausea. If your pain meds are causing your nausea, you may need to ask your surgeon to prescribe you a different medicine.
You can reduce the chance of vomiting by eating in a more appropriate way. You're going to feel very full after only eating a small amount – often as little as two teaspoons. Avoid eating too quickly and make sure you chew all the food well. Avoid eating excessive amounts in one go and avoid dry foods. You should avoid eating solids immediately following your bariatric surgery. Try drinking liquids at the same time as your meal and drink through a straw. Avoid lying down straight after eating too. It's very important to adhere to the post-bariatric surgery diet that you have been recommended, but if you follow all these steps and still experience ongoing vomiting, contact your surgeon or personal physician once you have returned home.
Tip 2: How To Avoid Dehydration
If you fail to drink enough fluid, dehydration will occur. If you notice nausea, fainting, dark urine, a white coating on your tongue or lower back pain, you may be dehydrated. If left unresolved, it could cause a kidney or bladder infection. If you're severely dehydrated, you may require IV fluids to be administered, but you can prevent dehydration by sipping water regularly through the day and consuming at least 2 litres of fluid daily – even more in hot weather. Don't drink caffeinated beverages since they're diuretic and actually contribute to dehydration. If you're finding it hard to drink because of nausea, try sucking ice chips to stay hydrated.
Tip 3: How To Deal With Bowel Movements
It's quite normal after bariatric surgery to have 1-3 soft bowel movements daily. It's possible it may have a bad odour and be accompanied by flatulence. Over time, your body will heal and adapt, so most of those changes will resolve.
Once you've had bariatric surgery, you'll only be able to eat a small amount of food. This means you'll probably be consuming less fibre. You'll therefore probably have fewer bowel movements and constipation. You may need stool softeners to reduce the chance of rectal problems.
If you're experienced diarrhoea or loose stools, you may be eating too much fat or you may be lactose intolerant. Avoid eating high-fat food and also avoid cow's milk dairy products (except yoghurt).
You should keep a food journal as this will enable you to pinpoint any problem foods.
It's likely you'll also experience increased flatulence after bariatric surgery. This is because your bowel is shortened and this results in more forcefully expelled gas which is also more odorous. You can reduce the amount of flatulence you experience by chewing thoroughly and eating more slowly. Avoiding dairy products, carbonated drinks, hard candy and chewing gum can help and you should also avoid drinking through a straw. You may find probiotics helpful in reducing flatulence.
Tip 4: How To Avoid Medical Problems Post-Surgery
There are a number of medical problems which occur post-surgery for bariatric patients. You can minimise your risks by taking the following actions.
Hernias are surprisingly common following bariatric surgery. You can minimise your chances of developing one by avoiding all heavy lifting for at least 3 months following the procedure. If you do notice bulging under your abdominal skin and sharp pain when straining, coughing or lifting, consult your surgeon.
Yeast and thrush infections are common post-bariatric surgery. If you spot a cottage cheese-like, white coating on your tongue this could be a thrush condition. It is often caused by taking antibiotics, so consult your doctor. You may also find that taking a Lactobacillus acidophilus supplement following surgery helps guard against thrush.
Women may also experience a vaginal yeast infection due to candida albicans. This infection causes burning sensations and itching which can be treated with creams or medications. You can prevent these infections from arising by not wearing synthetic or tight-fitting clothes, choosing cotton underwear, avoiding pantyhose and not using feminine sprays or douches.
Menstruating women must take iron supplements after bariatric surgery to guard against the development of anaemia.
Tip 5: How To Deal With Skin And Hair Changes
Many people experience thinning or lost hair following weight loss surgery. While it is only temporary, it often distresses patients. You'll be losing a lot of weight straight after your procedure and this makes your body react in a number of ways, one of which is thinning hair. Once your weight and nutrition have stabilised, it will usually resolve itself, but hair loss may occur between 3 and 9 months following surgery.
You can minimise your hair loss by taking daily multivitamins and eating a minimum of 75g of protein daily. Some patients use Nioxin shampoo and take biotic powder or tablets to promote hair growth. You should avoid treating your hair with chemicals at this time too.
You may also find that the appearance and texture of your skin changes after your bariatric surgery. Developing dry skin or acne following your procedure is common since water, vitamins and protein are vital for skin health. You can improve your skin condition by staying well hydrated and taking your vitamin supplements as prescribed.
You'll also have scars following your surgery, although the size of them will depend on which form of surgery you have been through. Laparoscopic surgery has much smaller scars than open surgery. Also, the type of suture used and how well your body has healed will have an impact. You can minimise the appearance of scars by using silicone pads and creams which minimise blemishes once the incisions have fully healed. This will make your scars look flatter, smoother and softer as well as more like your natural skin colour. Also, avoid exposing your scars to direct sunlight to promote effective healing.
And, if you want a more decisive approach to scars and the excess skin from the post-surgery recovery, Cosmetic Surgery Riga is here for you!
Tip 6: How To Deal With Fertility After Bariatric Surgery
Once you're emotionally and physically stable after your weight loss procedure, you can resume your usual sexual activity. If you wish to avoid pregnancy, it's important to use a physical birth control method since you may not be able to fully absorb oral contraceptives and you are likely to see an increase in fertility as you lose weight. If you want to get pregnant, you should avoid doing so for 18 months following your procedure.
This will ensure that you and your baby are as safe as possible. Once you do get pregnant, make sure your obstetrician is aware of your bariatric surgery history so you can receive the best possible prenatal care to suit your needs.
Tip 7: How To Maintain Your Weight Loss In The Long Term
Although bariatric surgery helps you to lose weight, you still need to commit to making the emotional and mental changes essential for maintaining that weight loss in the long term. You'll need to commit to taking your supplements and vitamins after your procedure, adhere to your recommended diet and attend all your follow-up appointments. You'll also need to exercise regularly to maintain your weight loss. You may find it helpful to attend a support group in the long term - Weight Loss Riga has a private Facebook group specifically for current and former patients to support each other - to ensure your mental and emotional health stays balanced.
Follow these top expert tips and your recovery from bariatric surgery should be as successful, speedy and pleasant as possible.
If you're from the UK and interested in getting your weight loss surgery done at a quality facility, Weight Loss Riga is known for stellar attention to detail, skilled surgical technicians, and excellent patient care.
Weight Loss Riga promises to be there every step of the way on the path to getting your life back through weight loss surgery. Visit our homepage today in order to learn more about our facilities and to schedule a consultation with our patient coordinator, Mim Dickens.
---