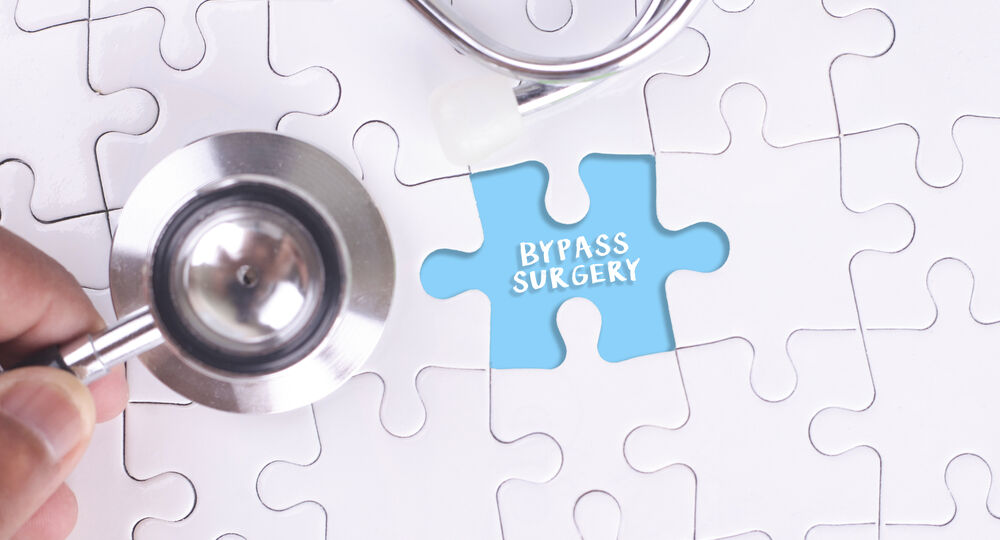 Photo: shutterstock.com
So, how does gastric bypass work? We get this question a lot and are willing to patiently respond each time, but let us also leave here a few good pointers, just enough to get your concern and curiosity a bit more sated.
What happens during the surgery?
It is not merely about, "how does gastric bypass work" after the operation, it starts with what changes are made to your body during it. Without getting into too many surgical details, this is how it goes:
Using surgical staples, a small "pouch" is created of your stomach on top of it
The pouch is attached to your small intestine
Food will now reach only this small pouch and not the rest of the stomach
This will decrease calorie intake and help lose and maintain weight.
What happens in your body post-surgery?
All people vary, of course, but in general, and provided you follow all your prescriptions and nothing unexpected happens, this is how it is going to go:
Recovery period, during which you will follow a strict diet of liquids and very small amounts of more dense food. You may experience nausea, not just when eating but also by the smell of some foods. This will pass – your body will need time to adjust to a whole new level of calorie intake.
You will be following a post-surgery diet, prescribed by your doctor/surgeon. You will also need to start taking protein supplements and other vitamins because due to the size of your new active stomach there will be a shortage of some elementary vitamins and nutrients.
You will start losing weight and rapidly. While it does vary among individuals, the weight loss will be rapid. Keeping active, both physically and mentally, will be most important, as will be keeping a balanced prescribed diet.
Your body will adjust, as will your mind.
How much does it all cost?
While bariatric surgeries will never be cheap, the gastric bypass prices abroad are giving people hope. With a bit of online research, one can easily find just as professional clinics as in their home country – or more – but with prices 2/3 lower than, say, in UK private clinics.
When it comes to gastric bypass, Europe is the best place to start. For example, the price for a mini gastric bypass can drop from 11,000 pounds in the UK to less than 5000 in Latvia.
The better, the cheaper, the happier options
Choosing to have a gastric bypass abroad can save you a lot more than just money. When it comes to gastric bypass, Latvia is the very hub of medical tourism, bariatric surgeries included. With the impeccable quality of services, easy logistics, short queues and a definite drop in prices, an increasing number of people opt for Riga every month of every year.
So, now that you have the answer to "how does gastric bypass work?" and about more affordable and less time-consuming options, if there are any follow-ups you need, do not hesitate to contact us via our homepage!
---