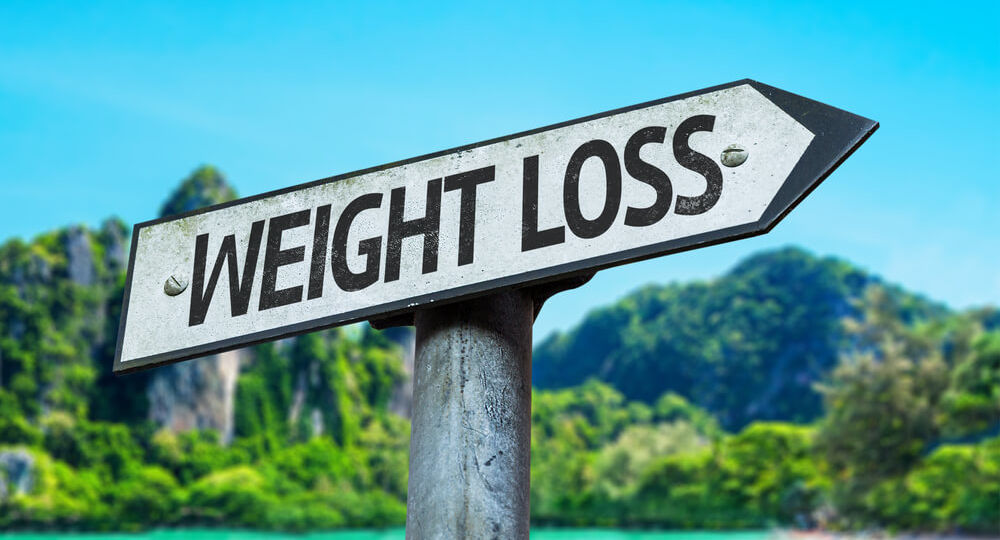 There are several types of bariatric weight loss surgery, however, a gastric bypass is one of the most common. It is performed across the world including at the Weight Loss Riga facilities in Riga, Latvia. It can significantly help patients to reduce their body weight. Carried out as keyhole surgery under a general anaesthetic, this surgery is carried out on obese patients to help to improve their quality of life. In recent years, there has been a move towards patients travelling abroad for a gastric bypass. Why do so many people choose this form of medical tourism? Because of the benefits of course!
More people than ever before are having this type of surgery since it has become much more effective and safe.
Usually, the operation involves going in through small incisions in the abdomen to divide the patient's stomach into 2 separate pouches. The upper part of the stomach is made into a small pouch while the remaining lower part will be stapled off forming a tiny stomach. Both are connected to the patient's small intestine. This restricts the amount of food the patient can consume following the procedure. Since the patient feels full when they only eat a little food, their diet is decreased. Also, by bypassing the stomach, some of the nutrients in the food cannot be absorbed by the stomach. Therefore, the patient will lose weight in the long run.
Gastric Bypass Surgery In The UK
Patients can only have gastric bypass surgery in the UK on the NHS if they meet certain criteria. The patient must either have a BMI of over 40 or a BMI of over 35 with another obesity-related health concern which could be improved by weight loss. Patients must already have tried a number of methods to control their weight and failed to achieve success. They must also be prepared to commit to a lifelong regime of diet, exercise and follow-ups to maintain their weight loss.
For the few patients who meet the criteria, treatment on the NHS is a great option. However, for the many patients who believe that they would benefit from a gastric bypass but who don't meet the criteria, the only other option is to have private treatment. In the UK this can be extremely expensive. For this reason, more UK bariatric patients are looking abroad for treatment at world-class facilities like Weight Loss Riga.
Is There A Real benefit To Travelling Abroad For A Gastric Bypass?
For patients who cannot be treated on the NHS, there are certainly many benefits to going overseas to have gastric bypass surgery. For over ten years, this type of surgery has been proven as a guaranteed and reliable treatment which enables obese people to achieve the benefits they desire.
Gastric bypass surgery as a treatment, regardless of where it is carried out, offers a host of advantages including:
Considerable weight loss since the stomach's capacity is greatly reduced. Up to a 60% reduction in bodyweight can be noticed by patients having this treatment.
Reduction in health risks caused by obesity. Obesity has many diseases associated with it such as hypertension, sleep problems, heart disease and diabetes. Gastric bypass surgery can reduce or even eradicate these conditions.
Patients enjoy a longer lifespan after surgery. So long as they maintain a healthy lifestyle in the long term, their overall health will improve and they will live longer.
Patients will spend less money on food in the long run since their need to eat will be reduced.
Of course, it goes without saying that gastric bypass surgery, while beneficial and effective for those struggling with obesity, is a serious operation. There are therefore some risks and potential complications to bear in mind. The good news is that most of the major risks are very rare and can be managed properly with dietary changes and minor treatments.
One of the things that people worry about when opting for a gastric bypass overseas is whether those risks will be higher. Here, we take a look at the reality of overseas bariatric surgery and the benefits of travelling abroad for a gastric bypass.
What Should I Be Aware Of About Having An Overseas Gastric Bypass?
More people these days are choosing to go abroad to have gastric bypass surgery, and are finding it affordable, long-lasting, beneficial and convenient. There are many countries around the world where patients can have a gastric bypass operation at a much lower cost than in the UK and without compromising on the quality of care they receive. There are some countries with highly specialised, fully qualified and extremely experienced bariatric surgeons who can give their private patients outstanding guidance and care. Not only that, but patients are able to have a holiday while they recover from their procedure.
Millions of people every year go overseas to have a variety of surgical procedures that include gastric bypasses. These numbers are increasing year on year as the trend becomes more popular. There are even a number of companies dedicated to medical tourism which now offer travel services to obese patients who want to have their treatment abroad. These companies arrange trips for those patients to an appropriate destination, delivering great healthcare facilities as well as opportunities for relaxation and sightseeing. All these services are offered at an affordable price and via a truly convenient procedure.
While patients in the UK often find they are ineligible for gastric bypass surgery on the NHS or are forced to wait for a very long time to have their treatment, a medical travel service or is able to help those patients to get the operation they need in a short space of time so they can get on the road to recovery more quickly.
Obesity – An Increasing Problem In The UK
A recent BBC report revealed that around 40% of people under the age of 25 in the UK are now classed as being super-obese. Many of those people suffer from serious health conditions related to their obesity including Type II Diabetes. They struggle to carry out daily activities and even find it hard to go upstairs due to breathing difficulties.
Between 2010 – 2013, over 500 people under the age of 25 had bariatric surgery. 62 of those patients were under 18. It's clear that obesity is an increasing problem among young people in the UK and it is only going to get worse.
Having a gastric bypass is an effective solution for any obese individual struggling with physical, mental and emotional problems on a daily basis due to their weight. Not only do they have a wealth of physical issues like high blood pressure or heart problems, but they often also have mental health problems like depression. Their lifespan is also greatly reduced if they remain excessively overweight.
However, when these patients have access to bariatric surgery, they see impressive results. Their mental and physical health improves greatly in the vast majority of cases, and they are able to live a longer, happier and healthier life.
Why Should Patients Go Abroad For A Gastric Bypass?
Thanks to the many benefits to travelling abroad for a gastric bypass, it is rapidly becoming a popular option for patients all over the world. Surgeons in the NHS have stated that, at the moment, the UK is far behind other Asian and European countries when it comes to carrying out bariatric procedures for super-obese people. Not only that, but in the UK, gastric bypass surgery is expensive. It is also very time-consuming since patients have to wait a long time for an appointment to see a bariatric specialist, then they must wait again for the necessary assessments, tests and scans before finally being booked in for surgery, which, again, could be many months in the future.
On the other hand, the benefits to travelling abroad for a gastric bypass include the following seven advantages:
Cost – n the UK, having weight loss surgery may cost well between £8000 and £12000. In other countries like Latvia, it costs considerably less for the same procedure, with Weight Loss Riga charging as low as £4950.
Speed – in the UK, it is difficult to get a gastric bypass operation quickly and within a reasonable timescale. When patients go overseas for their treatment, they will experience no obstacles. They can have their procedure carried out quickly and to a timescale that is suitable for them.
Convenience - if patients arrange their overseas gastric bypass with a medical tourism company, everything is settled for them. The trip is arranged on their behalf, along with their clinical schedule, their accommodation and their return travel. It is a stress and worry-free experience.
Excellent Service – in many countries, the expertise of the bariatric surgeons and their superior technology makes them a better choice to perform this operation than UK-based practitioners. The fact that fewer surgeons in the UK – NHS and private surgeons combined – perform this surgery than overseas surgeons, means that the overseas surgeons are more experienced and often more highly skilled.
Excellent Infrastructure – many countries outside the UK offering gastric bypass surgery have an excellent technological infrastructure, with high quality machinery and operational equipment for superior services for patients.
Outstanding Surgical Facilities – UK patients travelling overseas for gastric bypass surgery benefit from treatment in outstanding hospitals with excellent facilities and a high standard of care. As a result, their experience is relaxing, calming and even pleasurable, with patients reporting great satisfaction in the way their treatment is carried out.
Holidaymaking Opportunities – when patients go overseas for bariatric surgery, they can also discover the benefits of visiting a brand new country. They can even avail themselves of some sightseeing opportunities that have a positive impact on both physical and mental health.
These are just seven of the top benefits to travelling abroad for a gastric bypass that UK patients have reported.
How To Choose A Destination To Have Gastric Bypass Surgery
Frequently, patients in the UK wanting to have gastric bypass surgery often want to travel close to home for their treatment. Luckily, there are many countries within Europe which offer outstanding surgical services, all available at affordable prices. As an added advantage, because they are within the EU, there are no complications around border-passing or visas authorisations. Nevertheless, there are also many countries outside of Europe which offer excellent bariatric surgical facilities, and which also offer great opportunities for relaxation and sightseeing.
Which Countries In Europe Are Popular With UK Gastric Bypass Patients?
There are many European countries offering high quality surgical facilities and highly experienced surgeons who specialise in bariatric procedures. These include:
Latvia, Czech Republic and Hungary – patients find that clinics in these Eastern European countries offer great services at low prices. Many facilities, such as our facility in Riga, Latvia here have English-speaking surgical teams with considering experience.
Portugal and Spain – both of these destinations offer excellent surgical facilities and although the prices are somewhat higher than those offered in Eastern Europe, they are good spots for a holiday during treatment.
Cyprus – this island is another popular holiday spot and is also popular with bariatric patients despite the higher cost and the expense of tourism on the island.
All of these countries can be accessed easily and affordably from the UK and all guarantee a cost-effective outcome when it comes to having a gastric bypass, but Latvia remains the most affordable place to travel to for weight loss surgery.
If you are struggling to lose weight but do not meet the NHS criteria for a gastric bypass and can't afford private treatment in the UK, there are many benefits to travelling abroad to places for a gastric bypass. Travelling to places like Riga, Latvia is certainly something that you might want to consider carefully while weighing up all your options for weight loss.
Weight Loss Riga promises to be there every step of the way on the path to getting your life back through weight loss surgery! Visit our homepage today in order to learn more about our facilities and to schedule a consultation with our patient coordinator, Mim Dickens.
---