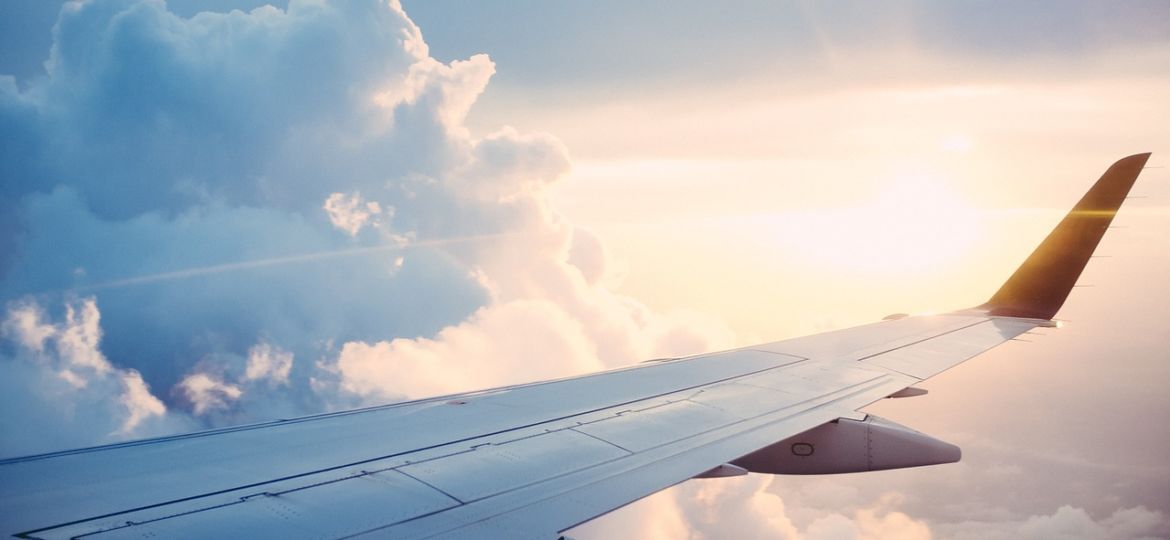 Bariatric surgery, as weight loss surgery is properly known, is a major operation, even when (as is usual these days) it is carried out through keyhole surgery. These days, many people are increasingly looking overseas to have their weight loss surgery abroad rather than staying in the UK for the procedure. Why is this the case?
Medical tourism, as this phenomenon is known, is becoming very popular amongst those who want to have treatments at a price that they can afford. Patients are travelling to countries around the world to have all kinds of procedures from cosmetic surgery to dental treatment. However, since weight loss surgery is a significant operation, it requires some serious research to ensure that you're choosing the right facility and surgeon to do the job properly.
With the right groundwork, it's possible to find excellent clinics overseas – such as Weight Loss Riga in Riga, Latvia - with highly skilled and experienced surgeons who will be able to carry out this complex operation at a fraction of the cost that the same procedure would be priced at in the UK, so it's no wonder that weight loss surgery abroad is on the rise.
European Destinations For Weight Loss Surgery Abroad
Many patients are drawn to European destinations for their weight loss surgery simply because of the easier access and short haul flights. Germany and Belgium are two of the most popular places since they are known throughout the world as centres of bariatric surgery excellence while still offering relatively low prices. In the UK, for example, having bariatric surgery would cost between £8000 and £12000. Meanwhile in the Baltic States – which includes Latvia - the same operation only costs around £5000. Countries like Latvia are also rapidly becoming hotspots for medical tourism thanks to the great deal that they can offer, with quality clinics, short flights and very low prices.
So, now we come to the reasons why so many people are having weight loss surgery abroad. Here are just five of the most commonly cited reasons that patients give.
1. It's Much Cheaper
The top reason for having weight loss surgery abroad for virtually every patient is the lower cost. For people who are unable to get treatment on the NHS, private weight loss surgery is extremely expensive in the UK. However, overseas, the identical procedure can be carried out for hundreds or thousands of pounds less. Most of the popular medical tourism destinations can half the cost of weight loss surgery compared with the same private treatment in the United Kingdom, and some destinations can save you as much as 90%.
Of course, it's important to remember that there's more to take into account when it comes to costs than simply the price of the operation itself. You will need to pay for a flight and accommodation, and if you're planning to take someone with you to help you during the early days after the procedure and to offer you emotional support, they too will need to cover those costs. Luckily, there are many medical tourism companies which provide complete packages, arranging full accommodation and flights on your behalf in the destination of your choice for a single set price. While it's still possible to arrange all of the components yourself, this is a lot more work for you to do and you may not be able to get such a well-priced deal.
Although it is definitely cheaper to have weight loss surgery abroad, many patients worry that the reason for the cheaper procedure is because the clinics are poor quality or the surgeons are not fully qualified. This is certainly not the case. If you do your research properly, you can be convinced that your surgeon will be equally well-qualified as their UK counterparts and the clinic will be equally safe and clean, if not more so.
Surgery overseas can be carried out more cheaply simply because the costs are less. Surgeons and healthcare staff overseas are often paid much lower wages than in the United Kingdom since the cost of living in those countries is lower. Also, costs such as rent, clinic equipment and electricity are often cheaper overseas than it is in the UK and this means that running a clinic overseas is much cheaper than running a similar clinic in the UK. All of this allows cheaper operations to be carried out, which is very much to your benefit.
2. It Is Much Faster To Get Weight Loss Surgery Abroad
In the UK, even if you qualify to have surgery on the NHS you can be certain that you won't be getting your operation in a hurry. There are long waiting lists for bariatric surgery and you won't even get onto the waiting list without jumping through a lot of time-consuming hoops. First, you need to make an appointment with your GP who will then refer you to the bariatric clinic. This could take several weeks or even months.
Even after this clinic appointment, you will not be listed for surgery. Instead, you will need to see dieticians, support groups and possibly other medical professionals and specialists following this first assessment appointment. You will also be told to lose weight before your surgery. This in itself can be a major barrier, since the whole reason you need to be referred for bariatric surgery is because you have tried and failed to lose weight using traditional methods. After your initial appointment, you will be given a second, follow-up appointment for 2 to 3 months time.
In order to be eligible for NHS weight loss surgery, you are expected to remain on the "surgical pathway" for a minimum of 6 months before you can be put on the NHS surgery waiting list. Should you gain any more weight in those six months, your surgery will be suspended or even cancelled completely. As you can see, even the process of getting onto the NHS waiting list at your local hospital can prove to be a challenge with countless hoops to jump through.
Once you have finally completed all of the surgeon, psychological and dietician-led assessments, your case will be discussed by the bariatric surgery team. They will then decide whether you are medically fit to have surgery, whether you are taking enough action to make the necessary lifestyle changes and lose weight and whether you are mentally ready for the effect that surgery will have on your life. It is only once they have determined that you are a suitable candidate at this stage that you will be given an appointment to come back to the bariatric clinic and to decide which is the right weight loss treatment for you.
Once you've made that choice, your name is added onto your local hospital's waiting list and you will then need to wait for a date to be sent out to you in the post. Although the NHS have stated that they try to offer all patients their weight loss surgery within around 5 months after the six month "stabilisation period" is complete, the actual waiting time may be much longer depending on demand in your local area.
It's clear to see from this why opting to have weight loss surgery abroad is such an attractive choice for anyone who is keen to have their procedure as rapidly as possible so that they can get on with their life and reap the benefits that significant weight loss can bring.
3. The Surgeons Are More Experienced
Although some people believe that the UK has some of the most experienced and qualified surgeons in the world, when it comes to bariatric surgery, this may not always be the case.
In fact, in the UK, bariatric procedures such as the gastric bypass operation are quite new surgeries. This means that, while the surgeons operating on the NHS are well qualified and have some experience of this type of operation, they lack the extensive experience that similarly qualified surgeons in other countries have benefited from.
The number of bariatric surgeries carried out in the UK is still very low compared to the numbers performed in other European countries like Belgium or Germany, or in Baltic State countries like Latvia. Therefore, if you choose to have your weight loss surgery abroad in a country where surgeons are routinely carrying out these types of operations, you can be confident that you will be being treated by an expert who has a specialism in such procedures.
They will also be better able to explain the procedure to you thoroughly and to answer even your most complex questions while telling you what you can expect from the operation from their own experience.
4. There Is A Chance To Go Sightseeing
While you may be travelling overseas to have a weight loss surgical procedure, that doesn't mean that the entire trip needs to be about the operation. The treatment only takes a couple of days, so you can take the opportunity to extend your trip and to see something of the country that you are visiting. Wherever you choose to have your weight loss surgery abroad, there are lots of sightseeing opportunities that you shouldn't miss while you're overseas.
If you choose to have your surgery in Riga, Latvia you may want to enjoy a city break to experience the various attractions that your destination has to offer. While in Riga, if you choose a traditional holiday resort such as the Monika Centrum Hotel or the Hanza, you can take some time out to relax and rest while you recover from your procedure. You will return from your surgery feeling refreshed and reinvigorated – a far cry from having your operation in an NHS hospital in the UK!
5. There Is Better Accessibility
In the UK, only certain patients are eligible to have weight loss surgery carried out on the NHS. These include those who have a BMI of over 40, or a BMI of 35 – 40 who also have a weight-related health condition which could be improved through weight loss like hypertension or type II diabetes.
They must also have tried a range of other traditional methods for weight loss like exercise and a healthy diet but either failed to lose the excess weight or found it impossible to maintain that loss. Eligible patients must also agree to attend ongoing follow-up appointments after their surgery and commit to making changes to their lifestyle as well as going for regular check-ups for years after the procedure.
Of course, it goes without saying that there are many people in the UK who could benefit from weight loss surgery but who are not eligible on the NHS under these criteria. There are many people who are significantly overweight but who aren't considered to be obese enough to qualify for surgery on the NHS. Yet those patients still find that their lives are severely impacted by their excess bodyweight. There are also many patients who are told that they must try harder to lose weight before they can be referred for NHS treatment, and this could take a very long time and may not work.
For those who fail to qualify for NHS weight loss surgery, the only other option in the UK is to have private treatment and this is prohibitively expensive for many people. Going abroad to places like Riga, Latvia is therefore seen as a much more accessible option.
Should I Have Weight Loss Surgery Abroad?
For many people, having weight loss surgery abroad is the best way to start shedding the pounds and having a better quality of life. Overseas, the cost of surgery is lower, the quality of the surgeons and clinics are equally good if not better and there is also the chance to visit an appealing holiday destination – it's certainly an option that's worth considering.
Weight Loss Riga promises to be there every step of the way on the path to getting your life back through weight loss surgery! Visit our homepage today in order to learn more about our facilities and to schedule a consultation with our patient coordinator, Mim Dickens.
---