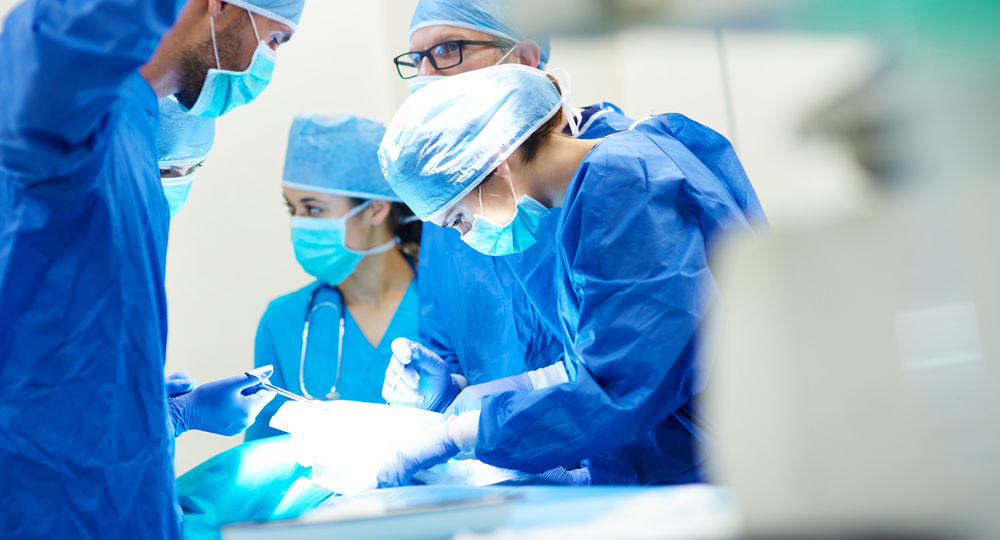 Have you been contemplating having gastric bypass surgery? Are you wondering about what it entails and the benefits that the procedure could offer you? This article will talk about this type of surgery in depth so you can be informed about whether gastric bypass surgery could be the right choice for you.
Gastric bypass surgery is today's most common form of bariatric surgery. It involves making surgical changes to the digestive system and stomach to limit the amount of food which can be consumed and the amount of nutrients which can be absorbed by the body. As a result, you will lose significant amounts of weight.
Although the idea of having a gastric bypass might be appealing to anyone who is struggling to lose weight and maintain a healthy bodyweight, it's important to remember that is may not be the right solution for everyone. It is a major surgical procedure which comes with its own potential side effects and health risks. For a gastric bypass to be successful, you will need to be prepared to change your lifestyle permanently. At a facility like Weight Loss Riga, we help you make the best decision for your body and life goals!
Am I A Good Candidate For Gastric Bypass Surgery?
All forms of weight loss surgery are life changing, major medical procedures. Although a gastric bypass can be helpful in reducing your risks of developing a weight related health problem like hypertension, type II diabetes, sleep apnoea and heart disease, it could also result in some complications and risks. Some people are more suited to this type of surgery than others.
You are considered to be a good candidate for gastric bypass surgery if you have tried and failed to lose excess weight with a programme of exercise and diet and your BMI is over 40. You are also a good candidate for surgery if you have a lower BMI (30 – 40) but you are also suffering from another health problem relating to your weight.
At Weight Loss Riga, BMI requirements are 30+ for Gastric Sleeve and 35+ for Gastric Bypass. If a patient has Diabetes type 2 then for Gastric Bypass the BMI requirement would go down from 35+ to 30+. It's never below 30+ for any of the surgeries.
The Evaluation Process
If you are a good candidate for a gastric bypass, there are a number of other guidelines which must also be evaluated to determine whether you should have this procedure or not. One of the areas that is assessed is your psychological readiness for the surgery. People with mental health problem which are not effectively managed may find that their risks are increased if they have this type of procedure. This is why having a careful evaluation by a healthcare team like the one at Weight Loss Riga is so important.
Apart from your mental and emotional health, there are other aspects which are taken into consideration during this evaluation process. These include:
Your weight history and nutrition
Your medical conditions including whether you smoke, drink alcohol or take medications
Your motivation and whether you will be able to follow the lifestyle changes necessary to ensure long term success after the procedure
Your age – a gastric bypass may be too risky for very young or elderly patients
Requirements Pre-surgery
Should you be approved to have gastric bypass surgery, there are steps which must be taken before you can have the operation. You may need to restrict the foods you consume and maybe have some counselling to enable you to manage the changes to your lifestyle which you will need to maintain. Some surgeons require their patients to actually lose some weight before they can have their operation.
Should I Have Gastric Bypass Surgery?
Many obese and severely overweight people find that having gastric bypass surgery makes an enormous positive difference to their lives. However, it is important to remember that it can't work miracles. Some people believe that they will instantly lose all their excess weight. However, this isn't realistic. Some people also believe that after they have had surgery they will be able to carry on their life as they did before with little changes to their diet or exercise regime. This too is unrealistic. It is all too possible to put weight back on if you fail to maintain changes in your lifestyle. However, if you are prepared to put in the effort and to adhere to your doctor's advice, you will experience many excellent benefits from having bariatric surgery, both physically and mentally.
If you're ready to know more about this procedure, here are five facts about gastric bypass surgery that you may find interesting and informative.
1. Gastric Bypass Surgery Decreases Your Stomach Size
Gastric bypass is a form of restrictive weight loss surgery which involves decreasing your stomach size. This can be done by separating the upper part of your stomach from the lower area. The upper area then becomes your "new stomach" which is known as a "pouch". Although the lower part of your stomach will remain, it can no longer receive food or absorb nutrients. Some of the intestines are bypassed during the procedure and they are attached to the pouch. This allows you to feel full more quickly and by consuming a smaller amount of food. It also means the body absorbs fewer calories. This procedure is typically carried out under general anaesthetic using keyhole surgery which means that it is minimally invasive, and the scars will be very small.
2. There Are Benefits Of Gastric Bypass Surgery Other Than Losing Weight
Of course, the obvious benefit of having a gastric bypass is that you will lose a significant amount of weight. However, this isn't the only benefit. When you lose a lot of weight there are a number of other related health benefits for both your body and mind. Weight loss surgery reduces your chance of developing serious obesity related conditions like hypertension, incontinence and diabetes, and if you already have those conditions, they could well be relieved by having this surgery. You will often also enjoy greater self-confidence and an improve sense of well-being after having this surgery, leading to a much better quality of life following the procedure.
3. Gastric Bypass Surgery Can Result In A 60% Weight Loss
Although gastric bypass surgery is a major operation, it is an extremely beneficial and effective one. It offers the possibility of an average weight loss of around 60% of your excess weight. Over the first year following your surgery you will see a dramatic reduction in your bodyweight., however this procedure is intended to induce long-term weight loss which is ongoing for several years and which is maintained through proper exercise and diet. A gastric bypass operation is said to have been successful in the long term if you are able to achieve and maintain a normal body mass index for five and a half years following the procedure. In cases of morbidly obese patients with a BMI of between 30 and 49, the success rate of this operation is as high as 93%. In the case of super obese patients with a BMI of over 50, the success rate is 57%. It's important to remember that you need to maintain your lifelong exercise and healthy diet regime, however, as it's possible to regain up to a quarter of your original weight if you fail in this respect.
4. Gastric Bypass Surgery Doesn't End After The Procedure
Although it's tempting to think that once the surgery is complete and you are in recovery that your life will all be plain sailing, this isn't a realistic expectation. There are several things that you need to be prepared for when it comes to life after your bariatric surgery. These changes can be shocking to someone who is unprepared, so it's important to be aware and to prepare in advance.
Physical recovery – following your procedure the process of physical recovery can take up to 6 weeks. During this time, you will face a number of physical challenges. This may include constipation, possible infections, potential leaks and a condition called "dumping syndrome" which induces weakness, vomiting and nausea. You may also experience physical changes like fatigue, body aches, coldness, sagging or dry skin, hair thinning or loss, and difficulties in processing certain vitamins and minerals.
Medication management – you will be given pain medications to manage following your procedure and this too can prove challenging. You will be tapering off these prescription medications over the course of six weeks and it's important to reduce your dose slowly rather than going cold turkey. If you don't follow the advice of your doctor you could experience serious complications. You must avoid taking any NSAids after your procedure as they are no longer safe. They could cause a marginal ulcer (or hole) in your new stomach pouch.
Emotional upheavals – although most people are delighted to be losing weight following their surgery, there can be a lot of emotional upheaval. Some patients struggle to cope with no longer being able to use food to comfort themselves emotionally, and some find that they still lack self-confidence because of other issues.
Excess Skin – one thing that many gastric bypass patients are unprepared for is the excess skin that they may be left with following the procedure. Patients who were expecting to like what they saw in the mirror when they began losing weight are often still disappointed when they see loose skin. There are solutions to remove this excess skin, although exercise may not always work. Plastic surgery may be necessary such as a brachioplasty, abdominoplasty or body lift. However these may not be available on the NHS and can be very expensive to have carried out privately in the UK. Consider using Cosmetic Surgery Riga for your cosmetic surgery needs post-surgery!
Weight Regain – although most patients enjoy successful outcomes from their weight loss surgery, it is common to regain some of the weight that was lost. In most cases, the majority of weight loss will occur over the first 2 years after surgery. Although some weight gain is common after 5 years, most people manage to keep at least half of their excess weight off.
5. After Gastric Bypass Surgery You Have To Learn New Ways Of Eating
Ironically, some people are at risk of developing eating disorders after they have weight loss surgery. This is often because they lack any appetite and end up falling into disordered eating patterns which eventually become anorexia or bulimia. Some people are also at risk of developing a food phobia because they experience vomiting after eating due to eating too fast or failing to chew food thoroughly. Some people chew food then spit it out to avoid swallowing it and this in turn can also cause eating disorders.
It's important to learn new ways of eating which are suitable for bariatric patients. Avoiding high calorie foods and drinks is important. Patients should continue to choose meals which have a good balance of fibre, healthy fats and protein. While preparing meals at home may be easier, eating out can be a major challenge. You will need to get used to asking for smaller portions or taking your leftovers home, or even asking the restaurant to tailor a meal to suit your new requirements.
Here are some helpful tips when it comes to developing new eating patterns following your surgery:
Chew each bite very thoroughly
Eat more slowly
Try to have 6 smaller meals every day rather than 3 large ones
Drink at least 8 glasses of water per day
Stop eating as soon as you start to feel full
The Pros And Cons Of Gastric Bypass Surgery
Every type of surgery has benefits and risks which need to be weighed up by the patient. However, for many, having gastric bypass surgery is well worth it. It is an extremely effective way to lose a considerable amount of weight, especially for those who have struggled to lose weight through more traditional methods. It also significantly reduces the impact of obesity-related health problems like heart disease and diabetes. This also makes it a beneficial choice for those who are very overweight.
It is, however, always vital to research the surgery thoroughly and to have realistic expectations of what life will be like following the procedure. As long as you know what to expect and what will be expected of you, you will be well prepared for the procedure.
Thankfully, here at Weight Loss Riga we are prepared and eager to help you have the best possible surgical experience! If you're from the UK and considering getting weight loss surgery, please consider Weight Loss Riga.
Weight Loss Riga promises to be there every step of the way on the path to getting your life back through weight loss surgery! Visit our homepage today in order to learn more about our facilities and to schedule a consultation with our patient coordinator, Mim Dickens.
---