An extra kilo or two is not entirely bad. But there is cause for alarm if the body mass index (BMI) rises above 30. Sadly, the number of obese people around the world, especially in the U.K is growing and this figure is expected to be on exponential rise.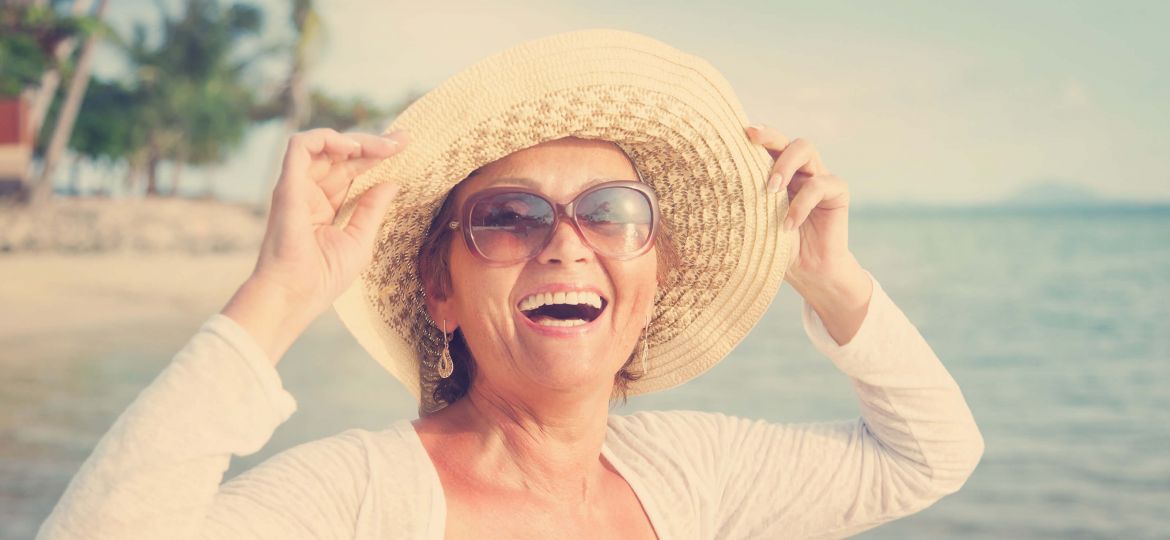 It is common nowadays having patients journey out of their home countries to distant lands to have a bariatric surgery of their choice. It therefore leaves a loophole in conventional medical practices of their countries and culminates in reports that some countries with high number of medical tourists might have low medical facilities.
While this is not usually the case, weight loss surgery prices for these bariatric surgeries are particularly the reason why patients chose foreign lands to have their weight loss surgery. Perhaps you're considering a weight loss surgery and divided on the choice of country to have it done.
Weight Loss Riga always has open arms to offer medical advice to your weight loss questions in addition to providing world-class weight loss surgery at their clinic. It is also important to note that weight loss surgery prices are also part of the information you will be fed with. If you're looking for a place where weight loss surgery prices are affordable and medical services at its best, then Riga, Latvia is the best place to be and Weight Loss Riga is glad to lead you there.
Weight Loss Surgery: Price Balances Quality
Before some of the high points of the region is itemized, it is important to note here that would not like to move under the knife in a distant land and pass away in the process – it would better to do so in the presence of loved ones and in their home countries. That calls to mind the fact that risks are associated with weight loss surgeries.
To this end, it is important to note that prices of bariatric surgery in Riga do not just tally with the price but patients will be pleased spending less and having same service they could have gotten elsewhere. On the other hand, there is tendency for zero risks as medical personnel on ground are well-grounded and have been into the system for long.
So what really makes Riga the best destination for weight loss surgeries?
What makes Riga Tick?
It is ironical that most countries have become victims of increased obese adolescents and adults but have limited service that will help then lose some extra kilo of flesh. The United Kingdom for instance is battling with adolescents between the ages of 5 to 15 who have become morbidly obese.
Most of these patients consider surgical procedure better option after other methods such as dieting have been explored. Interestingly, the choicest location on the lips of these weight loss surgery patients is Riga, the capital city of Latvia.
There are tons of other countries where weight loss surgeries can be done but why is Riga dominating the sphere? Weight Loss Riga, an evangelist of quality healthcare services in Riga, especially for weight loss procedures, highlights some of the bottom lines that makes Riga, Latvia perfect place to have weight loss surgery in real-time and at reduced costs.
Medical Tourism in Riga is Cheap
One out of many considerations patients make before choosing a country to have a bariatric surgery is the cost. While some patients can actually foot the bills, most cannot and the latter are always at a loss if they could actually have the surgery with the few thousand pounds in their pockets.
In the light of this, Riga in Latvia is one of the countries that offer bariatric patients fewer fees on their surgeries. It is also worthy of note that Weight Loss Riga is one of the best private clinics you can access for quality, safer and less costly bariatric surgery in the city of Riga, Latvia.
A medical tourism is on the rise, you might be considering the cost of the flight, hotel accommodation and the weight loss surgery prices. All these have been put into consideration and Weight Loss Riga assures you of the best service from the best of hands and what's more? You pay less and have more!
If you're considering having your bariatric surgery in Riga and you have a soft spot for Weight Loss Riga, there are facts you need to know that will motivate you to have your surgery at the clinic. Apart from being an advocate for influx to Riga for bariatric surgeries, the clinic (Weight Loss Riga) has been into weight loss procedures and there's guarantee that the weight loss surgery prices will tally with the budget you had set aside for your bariatric surgery.
Weight Loss Surgery Prices are Low
As mentioned before now, prices are one of the factors that influence a bariatric patient's choice of country to have the surgery done. Riga boasts of private clinics that charge less weight loss surgery prices and still offer surgical procedures that meet world-class standards. So which would you chose? Spending more funds in other countries or having the prices cut by half and same service offered to you by Weight Loss Riga?
It is worthy of note that Weight Loss Riga in tandem with overall cost-effective bariatric surgeries in Riga that had seen many patients come over to the country for their bariatric surgeries, promises over 50% discount on weight loss surgery prices from traditional costs that are obtainable in other locations.
For instance, it cost £11,000 GBP or more to have mini gastric bypass and gastric bypass in the United Kingdom and some other European countries. It is rather interesting that Weight Loss Riga, one of the most vibrant and cost-effective clinics in Riga offer same service at reduced cost of £4,980. You will also get a gastric sleeve surgery at same price and this drives home the point that weight loss surgery prices are low in Riga and Weight Loss Riga is one of the privately-owned clinics in the region that offers cost-effective bariatric surgery.
Balancing Pricing with Complications
The overall existence of one's life is saddled with risks and the process that led to obesity is quite risky because many morbidly obese persons hardly make it to the bariatric surgery in one piece – some develop heart diseases before medical help comes their way.
In the light of this, it is also important to call to mind that complications tend to come up after a weight loss surgery. What then is the possibility that you will come out in one piece without complications? While patients are afraid of spending much money and still developing complications after the surgery, Weight Loss Riga has literal insurance scheme for bariatric patients.
First, the reduced cost attracts patients and even if complications are in the offing, the pain of spending much tends to be at the lowest ebb because it won't be in the areas of ten thousand British pounds.
This does not however support the fact that complications should be on the rise and that reduced cost of the weight loss surgery prices is reason for more risks. As mentioned before, there is a miniature insurance scheme on ground if you develop complications after the surgery. The idea here is that the quality of bariatric surgery offered by Weight Loss Riga is in perfect shape when compared to the weight loss surgery prices and consideration for patients.
If you feel less satisfied with the outcome of the surgery and there be necessity to reschedule the surgery, Weight Loss Riga offers to pay off some of the costs. It is noteworthy that this is only applicable in a case where the surgeon was discovered to have made some mistakes during the surgery that led to the complication.
To qualify for this, a patient with complications will have the surgery redone in Riga within a six-month time-frame after the first surgery. Weight Loss Riga pays up to €30,000 Euros for medical procedures and this is a great way of providing quality services at reduced costs.
It's important to mention that Weight Loss Riga has never had any cases when liability insurance was ever necessary, as the medical staff sets the bar for surgical standards.
The Basic Insurance is Commendable
Complications sometimes happen in surgeries and bariatric surgery is no exception, if a patient develops complications after the procedure, when the surgeon made the mistake, there is a basic insurance that has up to €30,000.This is only to be accessed if the patient is to redo the surgery in Riga within six (6) months after the first surgery. NHS (National Health Service) will also handle complications free of charge.
If otherwise and a patient chose to have the procedure outside Riga, he is entitled to the actual fee of the surgery (£4,980). From these, it can be deduced that there is perfect balance between quality bariatric services and their pricing by Weight Loss Riga.
Experienced Personnel
Sometimes, weight loss surgery prices are not just dependent on the surgery itself; the quality of service is also in view. Weight Loss Riga has the best team of medical personnel and it is quite commendable that throughout its existence, only few cases of complications have been reported (and these were handled positively).
Riga has the best bariatric surgeons and lots of these are sort even outside the shores of the country. Patients tend to feel at home when they call to mind that dedicated and extempore personnel are on ground to offer them the best bariatric service that will be perfect match for the weight loss surgery prices.
So when considering weight loss surgery prices, it does not just center on the procedure. Other parties such as expertise of the medical team will help reduce the tendency of developing complications after the procedure. With this in place, it leaves no doubt that Weight Loss Riga is the best clinic to have your bariatric surgery – one that will in correspondence with the amount you spent for the surgery.
Comfort in Pains
It is quite appalling that some bariatric patients are left in agony when they should be offered soothing words that will make their surgery less stressful. Though a friend or relative might be there beside you, care from medical personnel has a way of soothing the nerves.
But wouldn't that cost more? Patients wouldn't want to be party to additional service that will dip more holes in their pockets and are always quick to avoid such. At Weight Loss Riga, you will be kept in comfort even in your pains.
There is provision of all-day medical care for bariatric patients throughout their stay in the clinic. It is rather interesting that this service does not demand more funds and it is just commendable that the clinic offers the best of service working with pocket-friendly weight loss surgery prices.
For patients, this development perfectly balances the fact that the reduced weight loss surgery prices by Weight Loss Riga do not negatively affect quality of service. On the contrary, more quality healthcare services are offered to patients even when working on budget for their weight loss surgeries.
Aftercare Service is Superb
The importance of follow-up services after the surgery is of immense benefit to the patient because doctors take into account their body's reactions to the surgery and if need be, they will be offered additional service.
Patients are sometimes skeptical of the service because of perceived financial implications. It is therefore important to note that Weight Loss Riga has so many inclusions with bariatric surgery in packages.
Interestingly, aftercare services offered here are quite impressive and perfectly balance the quality healthcare service offered by the clinic. You have access to consult the medical for five (5) years duration after your surgery. This is interestingly, one of many reasons Weight Loss Riga has remained choice of bariatric patients because weight loss surgery prices charged by the clinic is quite impressive and their aftercare services are superb.
Choose Weight Loss Riga for Balanced Prices and Quality Service
If you want to embark on medical tourism outside your country, Weight Loss Riga is one of the clinics you can get the best bariatric surgery in the capital city of Latvia – Riga. Finding the best place to have your bariatric surgery is often influenced by the financial cost and other important features such as follow-up services and experienced personnel.
Weight Loss Riga tops the chart in these and it is rather interesting that extra money is not charged for these impressive services. To this end, if you want to have a bariatric surgery with the few thousands in your pocket and you want world-class services, then the cost-effective weight loss surgery prices and quality healthcare service offered by Weight Loss Riga beckons you.
---