Photo: ShvetsProductions/Pexels.com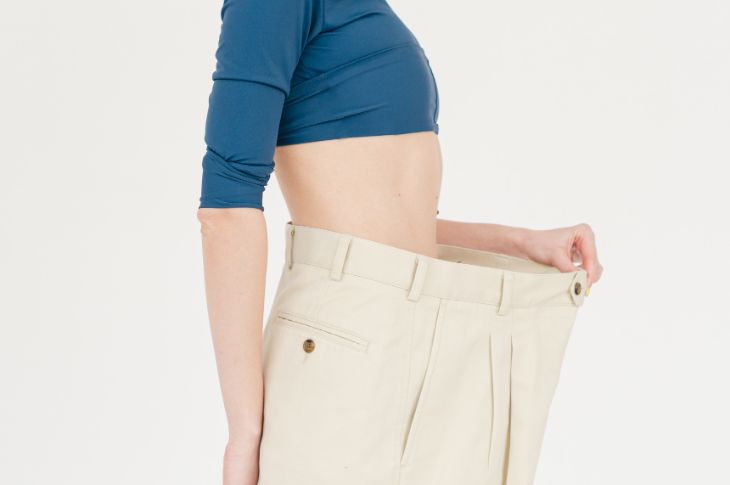 ShvetsProductions/Pexels.com
Embarking on a weight loss journey can be life changing. For those who want an effective solution to their weight problems with a short time frame, gastric sleeve surgery stands out as an obvious choice. In this blog we'll take you through the three month progress committed individuals can expect when choosing this form of bariatric surgery. Remember, it is important to check the reviews/status of the clinic where you're thinking of having your surgery to ensure the safest procedure possible.
Understanding Gastric Sleeve Surgery
Gastric sleeve surgery, also known as sleeve gastrectomy, is a form of bariatric surgery that is minimally invasive and involves reducing the stomach's size by approximately 80-85%. Since the stomach has been reduced, the amount of food that the stomach can hold is much less leading to a reduced appetite and weight loss. Gastric sleeve surgery is one of the most popular forms of bariatric surgery due to how effective this surgery can be due to the reduced stomach size.
The Initial Phase: Weeks 1-4
In the first month post operation, patients will notice significant lifestyle changes since the first few weeks are focused heavily on recovery and adjusting to the dietary changes. As the stomach is healing, patients will start on a liquid diet before slowly progressing to soft foods. The first few weeks you can expect to notice significant weight loss as the reduced calorie intake will be much less than the patient is used to.
A Noteworthy Milestone: Months 2-3
As patients progress into their second and third month, they will notice incredible progress. The stomach will now be healed which allows individuals to start incorporating a wider variety of foods into their diet. It is important to note that healthy eating habits paired with regular exercise will be a driving force in consistent weight loss.
Other Weight Loss Options
1. Gastric Band
Gastric band surgery is a bariatric procedure that involves placing an adjustable band around the stomach's upper portion. The band will restrict food intake and leads to gradual weight loss. However, the gastric band will require adjustments over time and will not be as effective as other weight loss surgeries, such as a sleeve gastrectomy. Also, this type of surgery is more invasive than other forms of bariatric surgery and is falling in popularity in recent years.
2. Gastric Bypass
Gastric bypass surgery inolves creating a small pouch and re-arranging the small intestine. This type of weight loss procedure does lead to rapid levels of weight loss but is a more complex surgery than the gastric sleeve procedure. Results are will vary based on the individual and the commitment to the dietary and lifestyle changes.
3. Mini Gastric Bypass
A Mini gastric bypass is similar to the gastric bypass is similar to the gastric bypass as it creates a small pouch at the top of the stomach and then connects this to a longer part of the small intestine. It is less invasive than a gastric bypass and can provide significant weightloss. However, it is important to remember than individual responses may vary to each surgical procedure.
Affordable Weight Loss Solutions with Weightlossriga
Our clinic, Weight Loss Riga, based in the vibrant city of Riga, Latvia, offers bariatric surgery for a much lower cost than even the cheapest gastric sleeve in the UK are used to with no loss in the quality of the surgery. In fact, medical tourism has become so popular in recent years, especially within the EU, as clinics have to adhere to strict guidelines, depending on the location of course. At our clinic in Riga, we abide the strict EU guidelines while offering competitive pricing and providing a safe and cost-effective weight loss journey for international clients. Check out our website to see the gastric sleeve before and after 3 months progress of others who decided to start their journey with us.
Weight Loss Surgery Grants
Understanding the financial aspect of weight loss surgery, Weightlossriga offers information and support regarding weight loss surgery grants and what the NHS can offer. These grants aim to make life-changing weight loss procedures more accessible to individuals who are determined to improve their health and well-being.
Embrace the Transformation!
The gastric sleeve surgery before and after 3 months progress illustrates the power of this transformative weight loss procedure. You can find countless reviews online and at our clinic of those who have undergone the surgery and have been successful in their weight loss journey. It's always crucial to consult with a healthcare professional to determine the best path for your weight loss goals to ensure the risks are minimised. At weight loss clinic, we welcome those internationally, especially the UK, to embark on their weight loss journey at a fraction of the cost without any compromise on quality. Embrace the transformation and take the first step towards a healthier and happier you today!
---