Photo: KetutSubiyanto/Pexels.com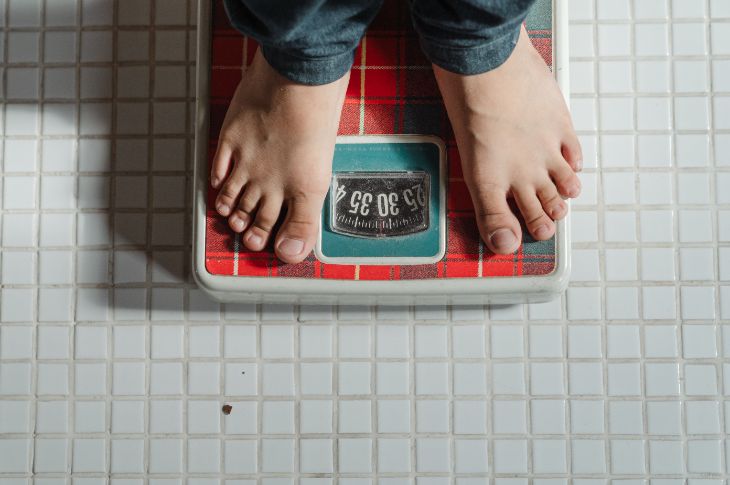 KetutSubiyanto/Pexels.com
The quest to shed extra stones from the body has received a lot of attention since weight loss surgery became popular. Bariatric surgeries give those individuals suffering from extra weight a faster solution without taking extreme measures and strict, strenuous diets/exercises.
It may seem to some that weight loss surgery is strictly for the rich as some costs are as high as £12,000. Due to the price, it's no wonder many celebrities have had weight loss surgery. However, there are alternatives abroad, such as having weight loss surgery in Latvia, where you can expect the same professional level of medical care but costing only a fraction of the UK prices.
While weight loss surgery is now affordable for those who are under financial constraints, obesity affects those from all financial backgrounds. A piece of cake is equally delicious to those living in poverty and those living in a palace. This is why the rise in cheap, affordable, and professional weight loss surgery abroad has led to an increase in those willing to take the leap.
Celebrities Who Had Weight Loss Surgery
As mentioned above, the attraction to fatty, weight-gaining foods holds no bounds and affects all those in society, including celebrities. While quite a few celebrities have gone under the knife for weight loss surgery, most you hear about tend to be from the United States.
While the US does have an obesity problem in the adult population, there are other countries that are affected too. The UK is one of those affected, with a large number of celebrities also going under the knife for obesity-related issues.
Celebrity Weight Loss Surgery is Popular
Celebrities lost their privacy the moment they were shot into the limelight and became the center of attention for society. Despite their fame, many who have undergone weight loss surgery haven't had large publicity relating to their surgery. Since financial pressure isn't as large among the celebrity community, many who suffer from weight have undergone weight loss surgery. It is more prevalent among those with a good financial situation, as even the cheapest weight loss surgery in the UK can be too expensive for most of the population.
Some celebrities have succeeded in keeping the prying eyes of the public away from their weight loss surgery. Many of those celebrities who had weight loss surgery in the UK did not make the tabloids compared to their US counterparts. Due to this, the public isn't aware of which celebrities have had bariatric surgeries, even when they have spoken out about it themselves!
Who are these Celebrities?
With the foregoing, it is important to note that some celebrities who are famous in the UK have passed under the knife to shed off a few kilos of flesh and some of these will be looked at. But before that, some of these celebrities have been appearing in public after their weight loss surgery and only discerning eyes could notice the trimmed figure they flaunt – a figure that was not there before.
So who are these celebrities and when did they have a weight loss surgery?
Sally Morgan
Opening the list is London-born television personality, Sally Morgan. Also called "Psychic Sally", she is one of the UK celebrities that underwent weight loss surgery. Sally had been into the books and had written many that centered on her psychic abilities.
Weight Loss Surgery Background
There is a poser for her fans with regards to her personality. Sally Morgan is believed to be a medium between the present world and the hereafter. She had been acclaimed to interact with the psychic world when she was nine (9) months old. She continued with this till she encountered a ghost at the age of four (4) and would later become an intermediary between real life and the after-world. This greatly influenced her open-mindedness to the advent of technological improvements, which eventually paved the way for her to choose weight loss surgery.
What Led to her Surgery?
Before she went for a weight loss surgery, Sally was 27 years old. She was an advocate of conventional weight loss such as dieting and regular exercise but was advised against it.
The main reason behind Sally's weight loss surgery choice was an unfortunate heart disease. Due to a heart scare, her doctors advised against strict diets and vigorous exercise since this could lead to a heart attack which could cost Sally her life.
Choosing Weight Loss Surgery
MoeMagners/Pexels.com
Sally Morgan decided to take action on her weight and opted for gastric bypass surgery which was not revealed to the world until the middle of August 2018, when Sally appeared on the Celebrity Big Brother show.
Post Surgery, the 67-year-old television star lost a staggering 16 stone and 7 pounds. Sally quickly dropped down to a size 12 which had her fans all around the world commending her for the courage to take the surgery. To this day, she maintains a healthy diet in order to flourish in her new, healthy body.
Tina Malone
For Christina Malone, weight loss surgery never even entered her mind as she had only heard of conventional forms of weight loss. The 55-year-old writer, actress, and producer who was born in Liverpool, England rose to fame due to her role as Mimi Maguire in the hit TV show Shameless.
Tina struggled with a constant weight battle for over 19 years, during which she had been injected with insulin and had been quoted as asserting that she took 38 tablets each day during this period. She did this in order to overcome the risk of heart disease and blood pressure that was correlated to her obesity.
Gastric Band Operation
In the year 2010, Tina Malone had a gastric band weight loss surgery that helped her lose 11 stones. This was after many attempts at weight loss had been made. At first, she had a gastric balloon inserted in her stomach before the gastric band.
She had also engaged in physical exercises such as her enrollment for walkout sessions. Tina currently battles to have the body she always wished for. To this end, she has had four (4) different operations and one was to remove excess skin that was evident after one of her weight loss surgeries.
In 2010, Tina Malone had gastric band weight loss surgery which helped her to lose 11 stone. This was after countless attempts at weight loss were made to no avail and Tina decided to take the chance. At first, she had a gastric balloon inserted in her stomach before the gastric band.
Previously she engaged in physical exercises such as her enrollment for walkout sessions. Tina currently battles to have the best body that she can achieve and to this day has had four different surgeries, where one was to remove the excess skin after dropping so much weight from a previous bariatric surgery.
Tina currently is an advocate for individuals to be able to get weight loss surgery on the NHS.
Fern Britton
Next on the list of celebrities who have had weight loss surgery is 61-year-old Fern Britton. Fern is a television presenter who had to undergo the knife when it became evident that she might not be able to carry on her daily activities due to her weight and age.
Age 50 Scared Her
Fern Britton, who was also a writer at the time, had decided to go for gastric band surgery as she crept toward the age of 50. Previously, Fern was a presenter on ITV's This Morning show and had also worked for the BBC.
According to her, the decision to have gastric band surgery was to prepare Fern for the struggles that come with older age. Before the weight loss surgery in 2008, Fern had complained that she had shooting pains in her knee joints and her cholesterol level had unfortunately hit an all-time high.
Post-surgery Fern was able to lose 5 stone and felt comfortable in her new body and figure. Fern's cholesterol also dropped due to the lower body mass and her new diet following the weight loss surgery.
Fern's weight loss surgery proved to be a success which made her happier and more confident. Fern's previous attempts at weight loss all failed with conventional methods and due to her age, it was time to take the leap.
Vanessa Feltz
For Vanessa Feltz, her gastric band operation was one risk too many. She recalls that months after the surgery she had difficulty adjusting to her new eating habits as she couldn't eat as much as she previously could. It got to a point for Vanessa that she considered taking the band off as the lifestyle change was too hard to adopt.
The 56-year-old television personality and journalist, Vaness never gave much thought to weight loss surgery but had a strike of motivation after her depressing marriage outcome.
Pushed by Her Husband
Vanessa could not have gone under the knife if it wasn't for the unfortunate emotional crash of her marriage. She had confirmed previously in an interview that she was an "emotional eater".

After her marriage ended, she was taken to solitary confinement and hardly ate anything at all. After processing the outcome of the marriage, Vanessa found herself with a slimmer figure, which she admired. In order to make this permanent, Vanessa underwent gastric band surgery back in 2010. The surgery left Vanessa 6 stones lighter which boosted her happiness and has never looked back.
Paul Jonathan Mason
Paul had an interesting weight loss journey which is one of the hallmarks of any UK celebrity weight loss surgery. In 1960, he was dubbed the "fattest man in the world". This is due to the fact that Paul Mason weighed in at an outstanding 361kg (56 stone, 11 pounds).
Paul's Journey to Obesity
Paul Mason, unfortunately, fell into destructive eating habits to fight off emotional stress and trauma. Paul was shockingly serially abused during his childhood, this caused Paul to consume large amounts of food while dealing with the trauma in his early 20s.
Gastric Bypass Weight Loss Surgery
Surgeons who carried out the gastric bypass weight loss surgery on Paul Mason at the Lenox Hill Hospital in New York City confirmed that it was tedious. The surgery was however successful and saw Paul losing over 650 pounds.
The surgeons who carried out the gastric bypass surgery at Lenox Hill Hospital in New York City had a tough time and confirmed it was a tedious surgery. The surgery however was successful and Paul lost an incredible 294 Kg!
Sharon Rachael Osbourne
Sharon had weight loss surgery back in 1999 to cut her size down but unfortunately, the surgery did not sit well with her. The 66-year-old talk show host and businesswoman had lap-band surgery but regretted doing so.
She looked back on the months following the surgery as a painful time as she was not able to eat as much as she wanted. Because of her TV appearances, she argued that her larger figure spices up her performance. However, Sharon lost 125 pounds following the surgery, and the band was removed in 2006.
Health Influence
Sharon believed that the adjustable lap band surgery was not a solution for a food addict such as herself. After requesting the band be removed in 2006, she opted for dieting and choosing a meal plan that she knew she could stick to. This allowed Sharon to continue fighting in her weight loss journey at the pace she was comfortable with.
Anne Diamond
Anne Diamond is next on our list of famous celebrities who had weight loss surgery. The television personality had received criticism from the public for her physical appearance. The unfortunate bullying became too much for Anne, who was already conscious of her weight and decided to seek out solutions. The saving grace for Anne was gastric band surgery.
Two Gastric Bands at a Stretch
Anne has been quoted as saying that she was unlucky to have two gastric bands before getting the results she wanted. The first gastric band had been badly positioned. Instead of being placed at the top part of the stomach, the band was dangling towards the end of the esophagus
A corrective weight loss surgery was then conducted and the second gastric band was attached, only this time, in the right place. Following this, a happy Anne confirmed she had lost nearly 4 stone from the surgery.
Monica Michael
Monica Michael was a former finalist of X Factor and had a long fight in her weight loss journey. She acknowledged that her weight at the time was a source of sadness and worry for her as she could not before on stage like she previously could. She lacked the flexibility and that started to take a toll on Monica.
Before her weight loss surgery in 2015, Monica had been battling within herself when the right moment would be to lose the excess weight. She was a food addict and being only 26 years old at the time, she was considering what the effects of the surgery might be.
Nevertheless, Monica gained the courage to undergo surgery back in April 2015 and decided to have gastric band surgery. A whopping 5 stone dropped off Monica's body which has since filled Monica with happiness and the flexibility she so desired.
Rosie O'Sullivan
Britain's Got Talent enthusiasts will recognize the name Rosie O'Sullivan as a semi-finalist in the 2013 edition of Britain's Got Talent. Rosie at the time was on the wrong side of 30 stone when her time was up at the competition.
Her large weight constituted many risks to her health. Rosie left desperate for a solution and decided to have gastric band surgery. Post-surgery Rosie was able to drop down to 13 stone after shedding an incredible 17 stone.
Conclusion
Weight loss surgery though on the rise and is not restricted to affluent people or specific locations. The United Kingdom has its fair share of patients who every day, successfully take off the extra kilos by going under the knife for weight loss surgery. It leaves no doubt that obesity is not limited to some persons but is a general situation that is often characterized by eating habits and health concerns.
Due to the increase in the popularity of bariatric surgeries, many have looked for cheaper alternatives. Medical tourism is on the rise and has been for a while now. Many opt for weight loss surgery in Turkey or other international spots at a cheaper price. Remember, it is important to understand the clinic you choose may not have the best health care standards and when possible, to stay within the EU and its strict medical guidelines.
The popularity of these celebrities who had weight loss surgery and made their weight loss surgeries public gave exposure to the field. In a nutshell, morbid obesity is a very precarious situation and can be followed up successfully with weight loss surgery irrespective of the persons involved – celebrities or otherwise. Call our Weight Loss Riga clinic if you wish to learn more about which surgery is right for you. Simply fill out a contact form or give us a call!
---