There is no doubt that weight loss surgery is gaining more adoptions. Obese people are now conscious of the fact that the procedure is a life-saving tool that can facilitate weight loss.
In addition, many patients who went through it are already testifying to the dramatic reduction in their body size.
We understand that some obese individuals do not have total trust in the surgery. However, there are many reasons why your weight loss journey should start with bariatric surgery. There are many types to choose from, and each has a unique feature that stands it out.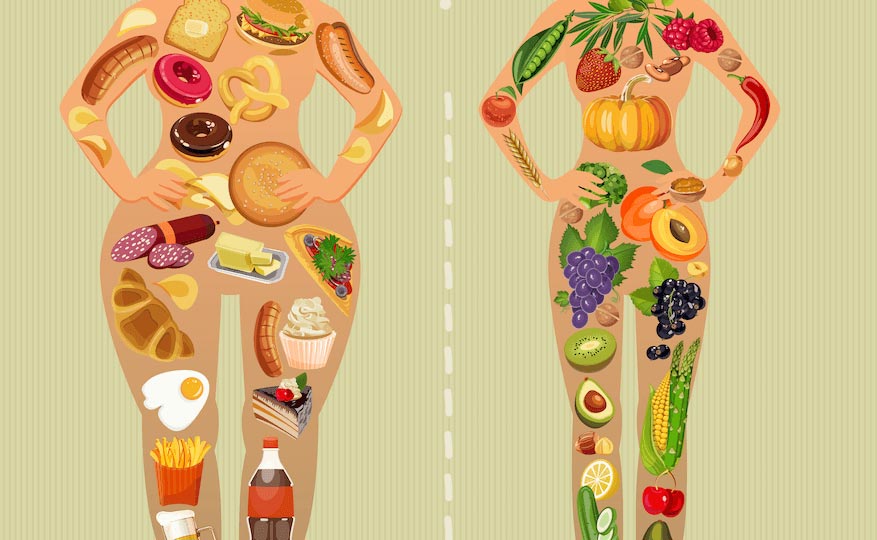 Want to learn more about others' stories? Join our Patient Community on Facebook and engage with real patients of weight loss surgery.
The 2 Year Perspective – What is in it?
It is not of place for patients to expect a period for a drastic and positive change in the body mass. The focus is on the first few months. It is possible to lose a significant amount of flesh at the time but the major league is two (2) years after the surgery. The expectation is that people who underwent bariatric surgery will be able to sustain weight loss within this period. In addition, there is a likelihood of weight regain. It all depends on how the patient took control of the whole affair.
It is important to start the process in earnest to avoid a drop in your weight loss after 2 years of weight loss surgery. We realize the importance of keeping up with the demands of the post-operative medical guidelines. Already, there are different notions from many patients that passed through the knife. We present to you, the perspectives of three (3) bariatric surgery patients after two (2) years of the procedure.
1. Richard's Tales of Success
For many people, getting rid of extra kilos of flesh with weight loss surgery can be overbearing. That is not the case for Richard. Even before the 2-year benchmark, he was able to adapt to the dictates of post-operative guidelines. The rest, as they say, is history.
You can draw inspiration from Richard's story. As he put it, "I looked forward to the day I would lift my arms without those overbearing weight. I am thankful that bariatric surgery proved effective in that regard. I can now run, lift objects and eat with caution".
Let us look at how Richard was able to attain massive weight loss within a two-year period after weight loss surgery.
What motivated you to have bariatric surgery?
"I was what people will call "big". The shame that comes with it kept me indoors for many weeks. The few moments I summoned the courage to step out; the whole world seems to focus on me. There seem to be eyes on every wall, as heads will pop out of windows to have a look at the "fat guy walking down the street".
At first, I was not much bothered. However, when friends began to withdraw, I began to take notice. I pondered on what life will be like without friends. Yes, my family was there for me! Yet, I was not ready to lose them too. It does not make sense to waste further time when there is an available solution. I put a call across to my doctor and within a few weeks, I was ready to undergo bariatric surgery"
How would you describe your life before the surgery?
"To save that I was living in hell will be an understatement. I saw pain and shook hands with rejection. What really mattered to me at that point was to get back my confidence. The jeers and the ulterior motive of people I thought were in sympathy with me became a fuel that gave flame to my decision to have bariatric surgery. My life then is not anywhere close to the bliss I have. It is a thing of joy to regain my self-esteem, and feel good in my skin once more"
Were there hitches at the Pre-surgery stage?
"I would not call it a hitch. To me, it was something I did not prepare for. What happened was that I did not anticipate a pre-weight loss program before the surgery itself. The doctor's explanation made me realize that I was at the risk of serious complications if I went on with the surgery without shedding off some weight. At the time, I had Type 2 diabetes and had sleepless nights because of my sleep apnea. I commend the Weight Loss Riga clinic for the excellent hands they have there. They were literally my family throughout the weight loss period.
I was happy to start my routine diet schedule before the procedure. Now, I can reel off the meal guideline without consulting the timetable. I enjoyed every bit of my pre-surgery stage. Sadly, I cannot wish it back because I'm pressing forward with my weight loss goals".
Can you highlight the positive changes in your life after Weight Loss Surgery?
"Yes, I have been looking forward to such an opportunity. Before I continue, I want to encourage obese individuals that are skeptical about bariatric surgery. I want them to pay less attention to the rumors that the procedure is not safe. I once bought the notion completely. I now know better!
There are many positive changes in my life after passing through the knife. First, there is a great improvement in my exercises. It is now easy to keep track of meal intake. Above all, the lifestyle changes changed my life for good, as I did away with those habits that triggered obesity in the first place".
How would you describe your typical day?
"To be honest, I'm not having it in on a platter of gold. Every since my gastric bypass surgery, my day starts at 5:30 am. It is important to wake up that early to take the routine exercises (the morning period is a good time for this) before getting ready for work.
Despite running behind schedule, I take out some time to make scrambled eggs and protein shake, which I will consume at the office. The doctor says it is important to eat light while maintaining the amount of protein. I make a sumptuous (protein-filled) meal when I get home. The journey to weight loss does not come on a platter. The determination is to get rid of excess kilos of flesh, and sticking to the post-op directives is the way to go".
Where do you see yourself in the future?
"I will like to lend a voice to the notion that weight loss is possible within two years of the surgery. This is quite true but mine was better – my weight dropped by 55% two (2) year after my gastric bypass. The future is bright and I'm waiting with open arms to receive what it has in stock for me".
2. "I didn't see the Honeymoon" coming to an end" – Helen
Are you of the belief that the early signs after weight loss surgery will lurk around the corner for long? Well, Helen's story may change your perspective.
Do you have regrets for undergoing Weight Loss Surgery?
"I'm rather thankful for the immediate weight loss. It became imperative to pass through the knife after suffering rejection from friends. My social life was zero, as I reduced my outings because people's concentration will always be on my plus size.
The confidence returned after my gastric sleeve surgery. Nevertheless, I did not expect the Honeymoon to end so soon".
We are lost! Which Honeymoon was that?
"I am married with kids but there was a surge of romance after weight loss surgery. For the first time after many years of jeers and people making a joke out of my body mass, I felt whole. The bliss that comes with an hourglass figure and improvements in my lifestyle was beyond what my joy could contain.
I knew the honeymoon was ending the moment I stepped out of the clinic for my home. It was time to take a long walk/exercise, follow diet intake to the latter, and taking nutritional supplements. Despite these, there is an innate fulfillment that one of my major concerns (obesity) has been fixed".
How were you able to sustain weight loss?
"It is simple. I stuck to the post-op meal guidelines. There were also a couple of exercises and weightlifting (I did this when I got a bit better). Limitations in carbohydrate intake and focus on proteins are the factors behind my weight loss. The few times I was away at work, I either endured the pangs of hunger until I got home. There were times when protein shakes took the center stage and helped me to maintain the daily protein requirements".
Do you have any regrets?
"It is normal to feel bad for taking a step. However, there is a consolation if the action is profitable. Weight loss surgery is a tool for faster weight loss. Nevertheless, I have some sad experiences I will like to share.
First, I felt sad to discover that my insurance company was not ready to cover the cost of the surgery. Second, I find it hard to replace my already-fragmented social structure. Friends are calling but I cannot afford to be the laughing stock when I refuse to take a sip from the drinks or eat the tastiest of meals. There were signs of weight regain after two (2) years of the surgery but I did not take this seriously. In spite of this, I maintained a massive weight loss within the first 24 months (2 years) after my gastric sleeve surgery".
3. This is a new me after Weight Loss Surgery – Kate
Kate walked into our clinic exhuming confidence. We still recall her jittery moves when she was getting ready to get the mini gastric bypass surgery (MGB). We agree with her assertion of a "newer version of Kate". Her testimony of weight loss after two (2) years of the surgery lays credence to the fact that bariatric surgery remains an option for morbidly obese individuals.
What is your perception of the surgery?
"The mini gastric bypass procedure did not prove difficult. The medical team at Weight Loss Riga made it a walkover for me. The pre-surgery drills were helpful in positioning me for the task ahead after the procedure. The hospital stay was blissful, as the doctors offered excellent services, and always sought to know my health status at every moment.
I feel better now. There are no worries of people's perception – I have my confidence back. It is pleasing to get commendations once more instead of taunts on my excess body mass. I am thankful for the impact of weight loss surgery in repositioning my life for the better".
Why did you settle for Weight Loss Surgery?
"I was tired of the traditional use of exercises and diets to keep off weight gain. I felt it was time to try my hands on something new. There was desperation to shed off extra kilos of flesh in my body before it triggers obesity-related diseases. My family was worried and there was nobody to call "friend" anymore. Buoyed by the success stories of previous patients, I did not waste further time before enlisting for the surgery".
Can you share your weight loss journey so far?
"The traditional use of exercises and healthy dieting are the secrets to the hour-glass figure I now have. Nutritional supplements were also helpful in their own way. I must not forget the encouragements from Support Groups and the doctors' professional advice during follow-up visits.
Within a period of 28 months, I have successfully shed off 73% of my excess kilos of flesh. It is pleasing that the hourglass figure I craved for has been handed to me on a platter. These would not have been possible if I stuck to the brick-and-mortar use of diets and exercises to fight obesity. Thus, I am happy for the decision I tool, and hope for better prospects in the coming months".
What are the things you look back on?
"Frankly speaking, the success stories of weight loss surgery options motivated me to undergo the procedure. Now, I want others to learn from my story. The first thing to note is that the surgery has long-term benefits, as it can help you shed off extra kilos of flesh up to five (5) years after the procedure. In addition, there are general improvements in Health-Related Quality of Life (HRQL).
On the contrary, there are some downsides to the surgery. I was at the risk of dumping syndrome, nausea, diarrhea, and abdominal pain. I felt like a wreck in the first few weeks after the procedure. There have been great improvements ever since then, as I now lead a better lifestyle after two (2) of weight loss surgery".
Final Thoughts
Bariatric surgery can be a life-saving tool if done rightly. There are many success stories that certify the fact that the procedure is a tool for massive weight loss. Are you considering weight loss surgery but do not know how to go about it? Weight Loss Riga should be able to attend to your concerns and chart an efficient weight loss plan for you.
---